Samira Suleiman Khoury
May 28, 1936 - September 21, 2022

Obituary For Samira Suleiman Khoury
Samira Suleiman Khoury, 86, of Wake Forest, NC, walked into the arms of Jesus on September 21, 2022, at her home surrounded by all five of her children. She was born in Jaffa, Palestine on May 28, 1936.
She was united in marriage to her life-long love Suleiman and made their home in Amman, Jordan where she loved her garden and hosting parties. Samira entertained everyone with her sense of humor and joy of pranks. She enjoyed cooking, watching classic movies, and having her home full of family and friends. Her love for all was a testimony of Jesus in her life and was expressed often with her favorite line: "I love you SO much."
Samira was preceded in death by her parents, Yacoub and Sophie Hishmeh; husband, Suleiman Khoury; brothers, Salim and Elias Hishmeh; sisters, Suad (Wadi) Khoury and Silvia Hishmeh; and daughter-in-law, Debbie Khoury.
Samira's life will forever be cherished in the lives of her children: Elias (Suha) Khoury, (Khalil) Lilian Zaboura, (Karim) Vivian Hajjar, Victor (Julia) Khoury, (Paul) Silvia Bryant; 12 grandchildren; 4 great grandchildren; her sisters: Fifi Hishmeh, Nadia (Saed) Hishmeh Saroufim , Sonia (Elias) Hishmeh Zumout, Eva (Amin) Hishmeh Bishara; and a host of devoted nieces, nephews, cousins, and friends.
The funeral service will take place at St. Raphael R.C. Church on Tuesday, September 27, 2022 at 9:30am. Interment to follow at Pine Forest Memorial Gardens in Wake Forest.
In lieu of flowers, donations can be made in memory of Samira to Make-A-Wish Foundation (click here for link).
The family is especially grateful to her beloved cardiologist, Dr. Mohit Pasi, primary doctor Richard Adelman, and the entire staff of Heartland Hospice for their love and care.
Services
St Raphael the Archangel Catholic Church
5801 Falls of Neuse Rd.
Raleigh, NC
27609
Get Directions »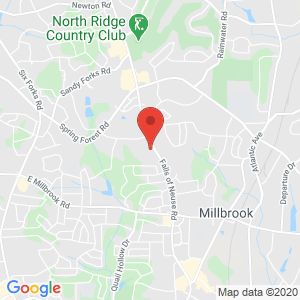 Pine Forest Memorial Gardens
770 Stadium Drive
Wake Forest, NC
27587
Get Directions »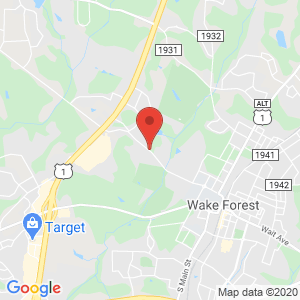 by Obituary Assistant
Photos & Video
Add New Photos & Video
Condolences