We invite you to discover who has made Renaissance Funeral Home and Crematory the ultimate provider of creating healing experiences in the community. This section contains the heritage, vision, and the people behind Renaissance Funeral Home's reputation of quality, sincerity, and trust.
With four generations of experience, the Smolenski family has been helping other families provide dignity in death to their loved ones. It all started in 1920 with the Polish American legislator, John Smolenski, of New York.
1880's
John and Joseph Smolenski were born in Poland ca. 1880. Their parents, along with John and Joseph, emigrated to the United States shortly thereafter and settled in Greenpoint (Brooklyn) New York. Many Polish immigrants settled there as well.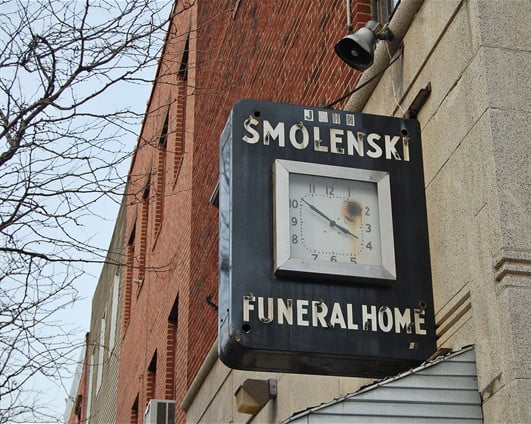 1910's
In approximately 1917, John opened the Smolenski Funeral Home in Greenpoint at the corner of Manhattan Avenue and Freeman Street. At the time it was established there was a large and growing Polish community. They needed a Polish-speaking Funeral Director so Uncle John became one of them and opened a Funeral Home. It was sold in 1956 after John died.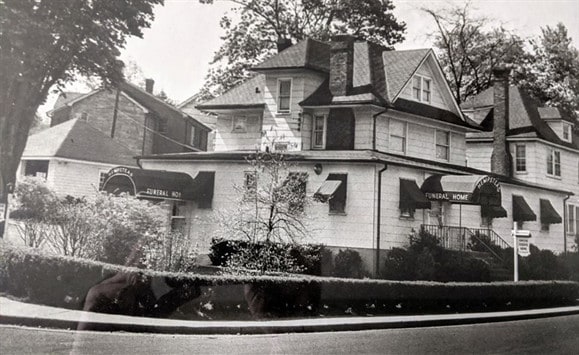 1930's
Meanwhile, John's younger brother, Joseph Anthony Smolenski, first opened a Funeral Home in East New York in Brooklyn. Preferring a more bucolic life for himself and his family he moved out to the country to Hempstead, Long Island, New York. He opened the Hempstead Funeral Home circa 1932. It was sold to the Senko family in 1959 and remains there on Front Street to this day.
1950's
Joseph Richard Smolenski, the son of Joseph Anthony Smolenski, opened the New Hyde Park Funeral Home in 1956. It was on the site of the Oszapinski Home and Nursery. It started out as a two-room funeral home attached to the family home. On the other side of the street to the rear, North 9th Place was the growing section for the Nursery. It contained 3 large greenhouses as well as open land to grow on. Some of this land was purchased for a Parking lot for the Funeral Home. At the time, Floral Park and New Hyde Park had large Polish populations. The Smolenski name was well known, so the ethnic draw was natural. The business started out well and picked up speed as New Hyde Park grew. In fact, at times it was necessary to take over the family home, which was attached, to allow for viewing.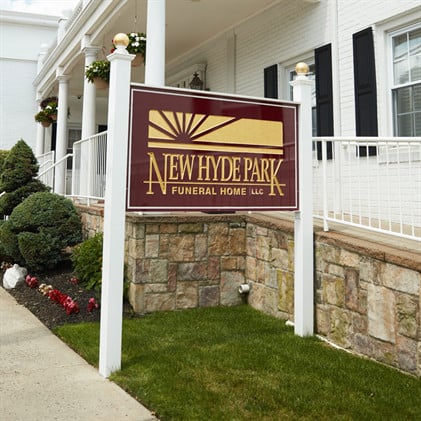 1990's
The New Hyde Park Funeral design for renovation was for it to emulate a home. The term Funeral Parlor first came about when the funeral in the home was common as it was in the 1950s. Eventually, families decided this was too much of a burden so they began to use our home for the funeral bringing about the term Funeral Home. Joseph R Smolenski, Sr. owned and managed it for many years until he turned over the reins to his son, Joseph R Smolenski, Jr. in 1994. New Hyde Park Funeral Home was sold in 2019 to the McBride family.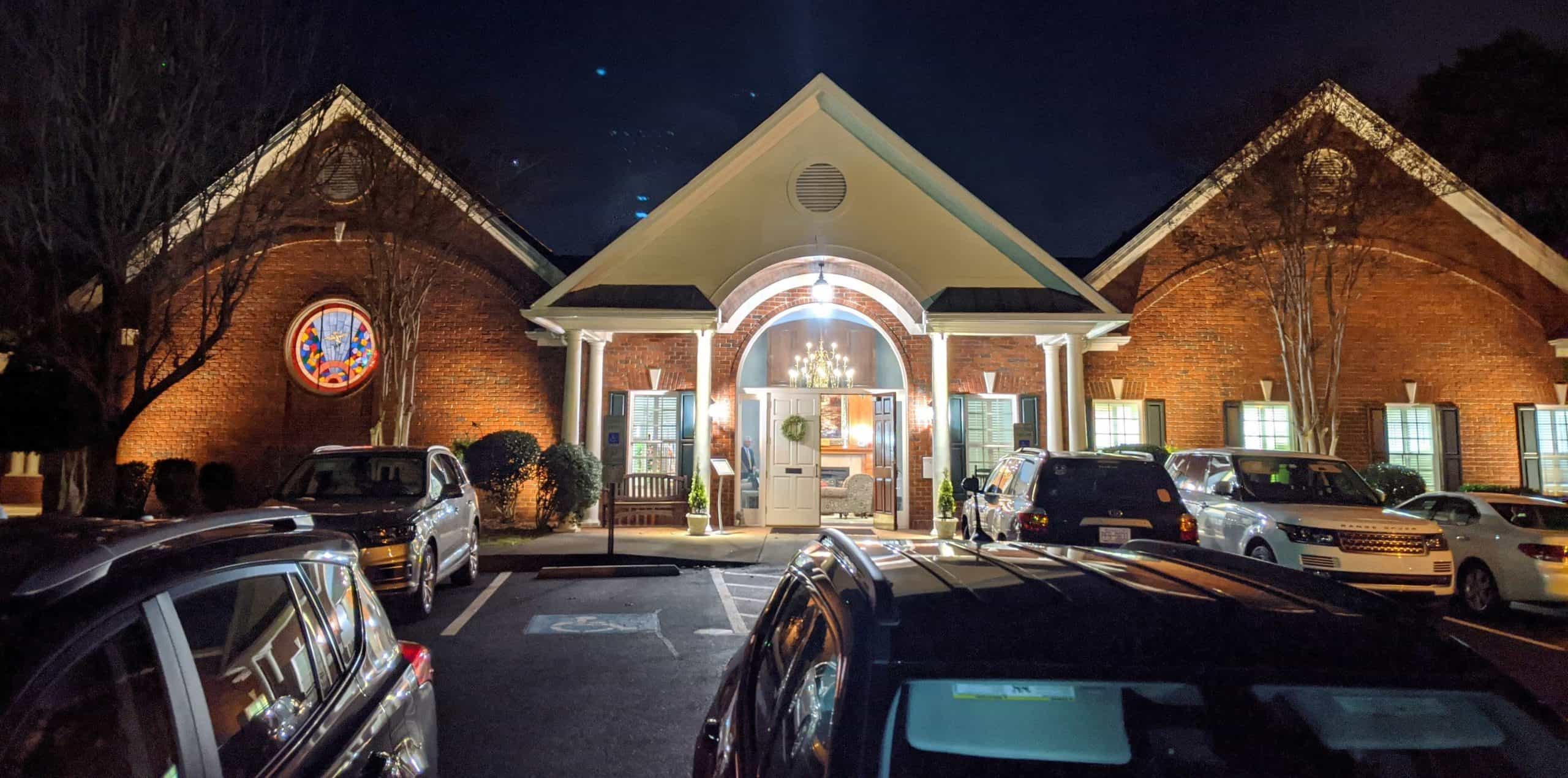 2000's
Next-generation, Joseph R. Smolenski, III, attended NCSU and after graduation settled in Raleigh. This provided fuel for thought in the decision of Joseph R. Smolenski, Jr. to create Renaissance Funeral Home which opened in 2003 on the site of the defunct North Raleigh Funeral Home. The site is now under the management of Joseph R. Smolenski, III. In 2019, their crematory and tribute center was built on the property.
Our Team
We have years of experience caring for families, from all walks of life. Each family comes to us because they know we are leaders in our profession, dedicated to excellence in service, and have the highest integrity.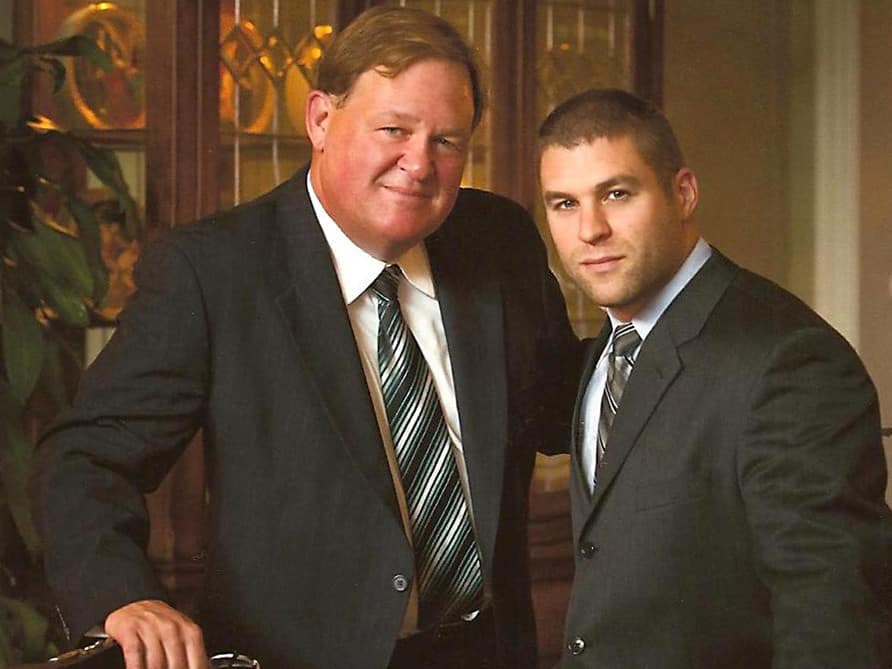 THE SMOLENSKI FAMILY, Owners
Joseph Smolenski, Jr. began Renaissance Funeral Home in 2003 bringing the renowned service found at the other family funeral home on Long Island, New York called New Hyde Park Funeral Home. In 2008, fourth-generation funeral director, Joseph Smolenski, III, joined his father in the family funeral business. Both father and son are advocates of choice, ceremony, earth-friendly options, and creating a great experience for every family they serve. Renaissance Funeral Home is the first and premier funeral home in Raleigh approved by the Green Burial Council. Serving people of all faiths, denominations, creeds, and cultures, and inclusive of LGBTQ, the Renaissance Funeral Home team is an extension of the Smolenski family. In unison, they make certain every family served feels understood, respected, and the warmth of care.
"Dear Joe, Thank you so much for all of your care and guidance through a difficult time. Some people work with their hands, and others with their hearts- you blessed us with both. We know that you went the 'extra mile' for us; and for that we are very grateful." -Deane & Jan T.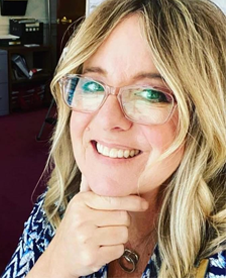 HEATHER HILL, Compassionate / Cheerful / Funeral Director
Heather is a mother to three children. Her experience in marketing and website design has helped her become very well rounded in the modern business economy. Heather works from her heart and is very compassionate to the families she serves.
"Our experience with Renaissance Funeral Home was on-point, in all aspects. My family worked with Heather Hill, who was genuine and sincere and worked to ensure that everything went smoothly. She was consistently professional and courteous, while still earnestly compassionate for our family. Our questions were answered directly, and her assistance in navigating the veteran aspect of the service was excellent. I would strongly recommend Renaissance Funeral Home to anyone having to work through this difficult process." Phillip G.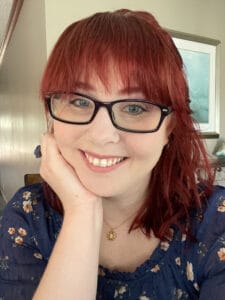 Aly Deters, Thoughtful/Supportive/Funeral Director and Embalmer
Aly joined the Renaissance staff in March of 2023. She first realized her calling to funeral service after the death of her grandmother in 2018, and got her funeral service license in 2021. Aly takes deep pride in being a part of the process that gives grieving families the closure they need, and strives to help families make well-informed choices that are meaningful to them.
In addition to her funeral service degree, Aly holds a Bachelor of Music in Voice Performance from Appalachian State. Aly is a self-professed nerd. In her spare time, she enjoys crocheting, walking the Greenway on a beautiful day, playing online games with her friends from across the globe, or otherwise savoring life while it lasts.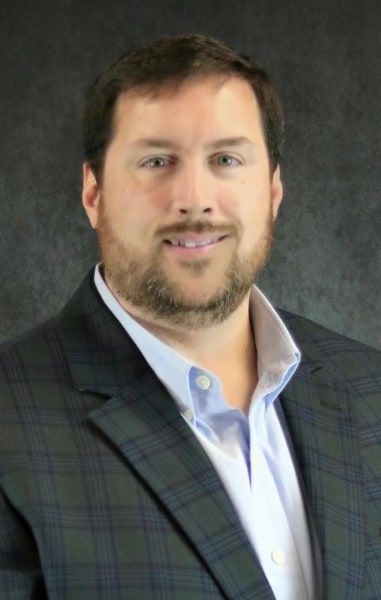 JOSHUA WADE, Energetic / Caring / Apprentice
Joshua joined our funeral home family in January of 2023. Originally from Prospect Hill, NC, he graduated Liberty University and then began some of his funeral industry studies in Georgia in the 1990's. After deciding to begin a family with his wife, Anne, they moved back to North Carolina where they raised two boys. The funeral industry career was put on hold. Joshua is an active music minister at North Haven Church in Raleigh. He looks forward to being a licensed NC funeral director in the years to come while currently studying at Fayetteville Technical Community College.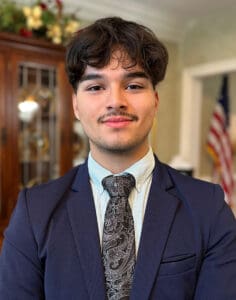 KEVIN MAZARIEGOS,  Inquisitive/Apprentice/Hablo Español
Kevin expressed interest in funeral directing after experiencing a death of a close friend. He is enrolled in an Associates Degree curriculum for Funeral Service with an intended graduation by 2025.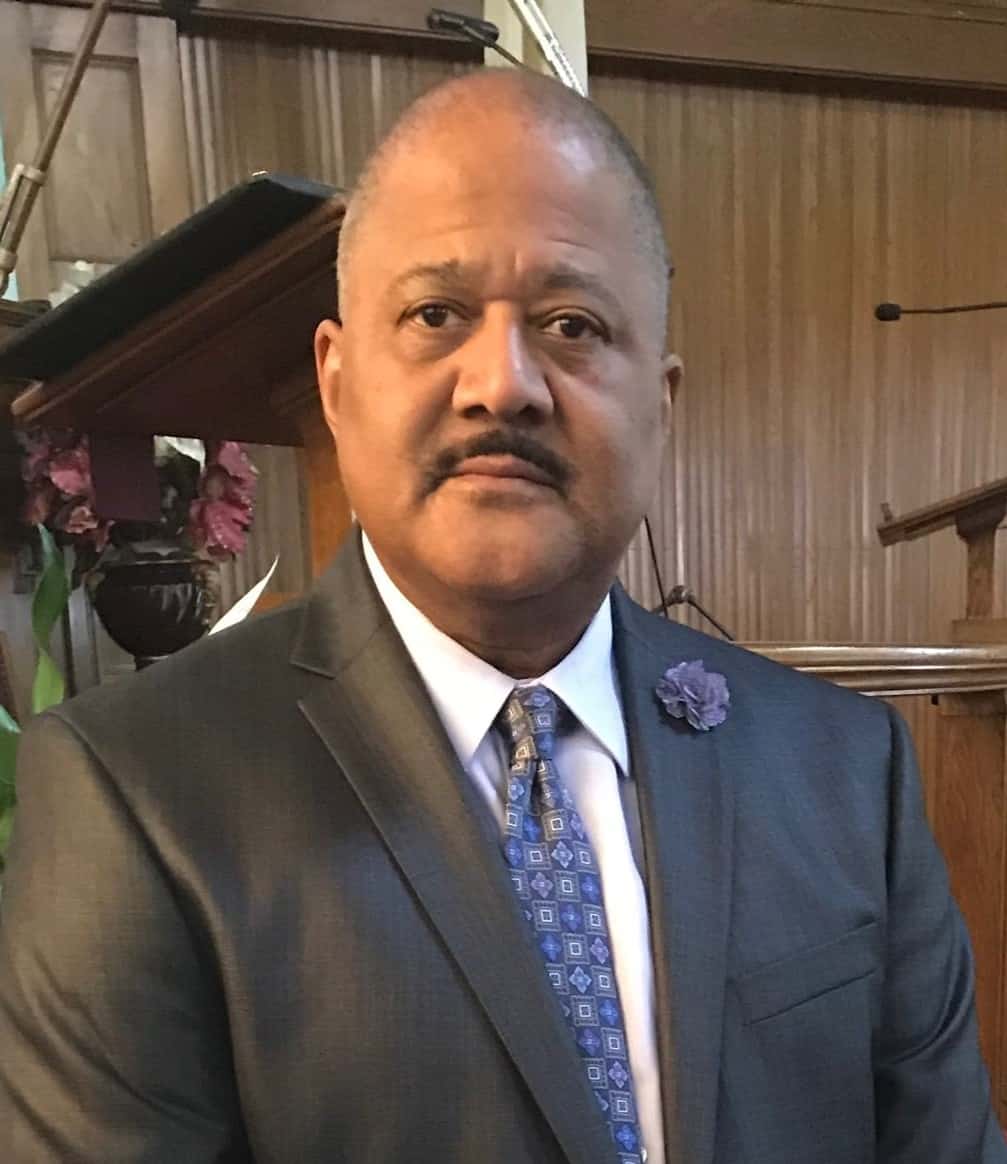 VICTOR WRIGHT, Professional / Kind / Courier / Office Assistant 
VICTOR grew up in Boston, Massachusetts. He relocated to Cary, North Carolina in 2020. He earned a degree in Radiologic Science from Northeastern University, Boston, MA. He retired from the National Institutes of Health in 2012 working as a MRI Research specialist in the NHLBI section of cardiology.  He has a wife of thirty plus years and two energetic male grandkids who live in Chicago.  Victor has a caring heart and truly understand the empathy needed to support a family in mouring.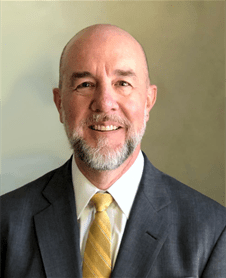 LEE WHITE, Benevolent / Dedicated / Funeral Assistant
Lee grew up in Asheville, North Carolina. He is a graduate of The Asheville School and UNC-Greensboro where he earned a degree in English. Lee is a retired state employee where he served as a State Human Resources Consultant for 32 years. During high school and college, he worked part-time with a florist and a funeral home. With those experiences and after the death of his daughter in 2018, Lee felt called to be in a place where he could help others deal with the loss of a family member or close friend.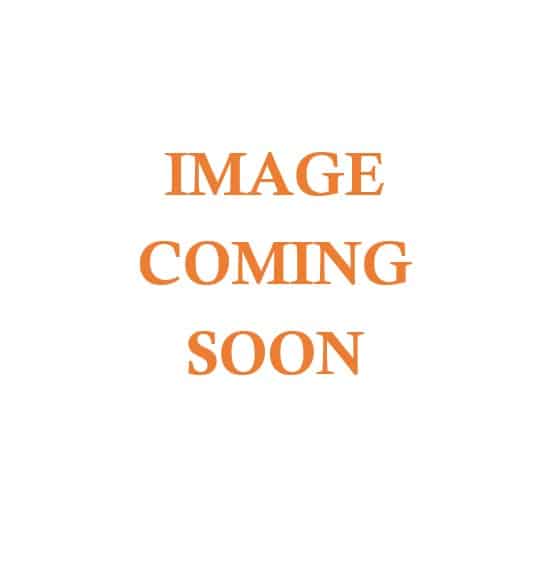 MARK POOLE, Social / Friendly / Funeral Assistant
Bio Coming Soon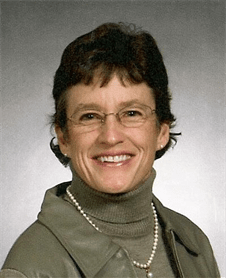 DEBRA MITCHELL, Professional / Thorough / Funeral Assistant
Debra is a Raleigh Native. She graduated from Appalachian State University with a degree in Business Administration. After working for a nursing home in Raleigh for nearly 34 years, she decided to take time off and then return to work part-time. She now works part-time at a local non-profit as well as helping us out as needed as a Funeral Assistant. Debra and her husband Jim love to cycle, hike, run, and love the outdoors. On their bucket list is to visit every US National Park.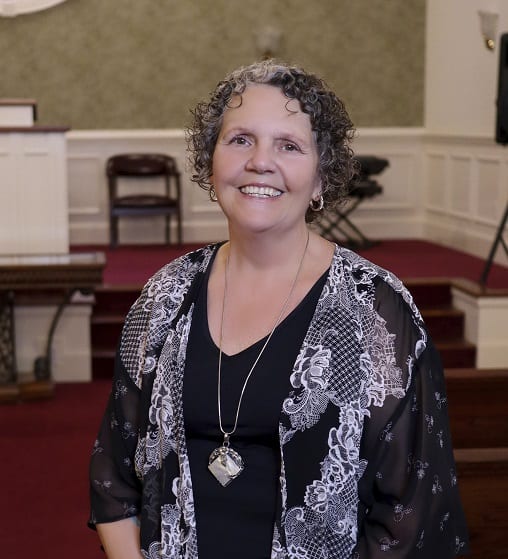 CYNTHIA WOOTEN, Welcoming / Empathetic / Funeral Assistant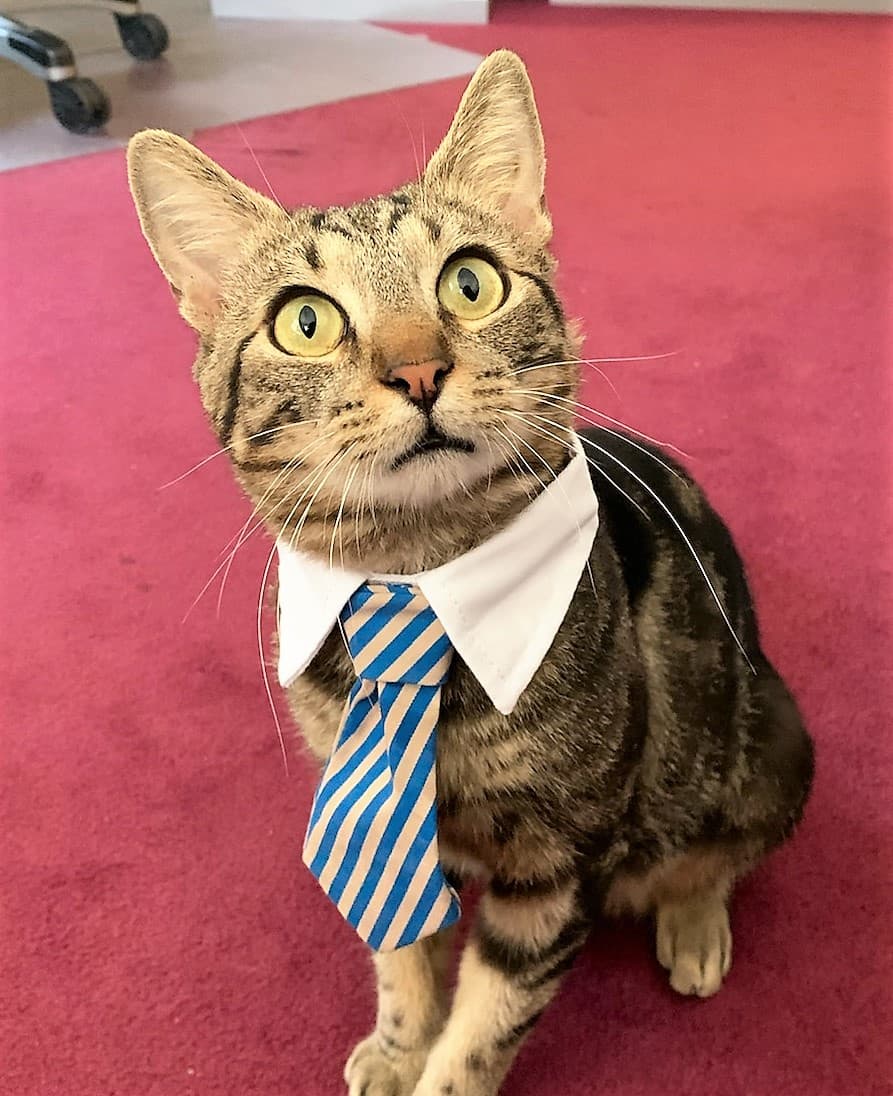 MEEP a.k.a 'BABYMAN', Comforting & Kind / Amusing / Emotional Support
Meep joined us in March of 2020. He was found outdoors on a very windy 38 degree day in February at the coast. Thin, hungry, and in rough shape, Joe Smolenski took him back home. After a few vet visits, lots of sleep and love, he recovered in a few months' time. He enjoys people more than most cats and happens to fit right in with the social atmosphere at the funeral home. A well behaved and kind-hearted little gentleman he has become.