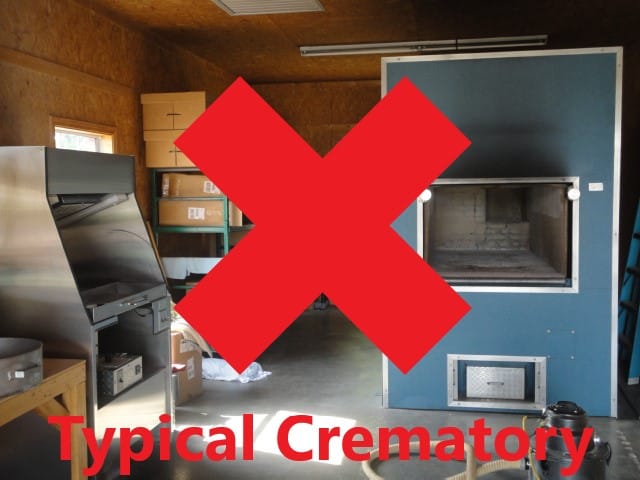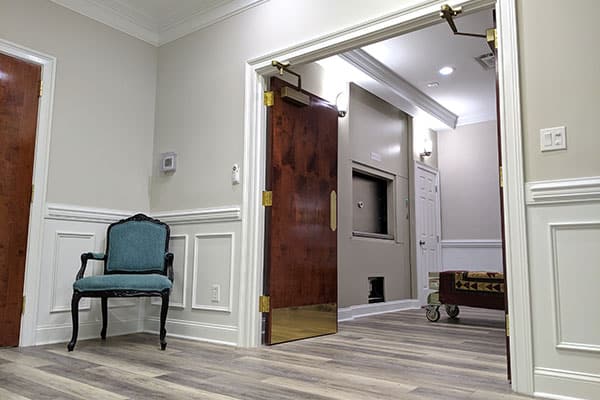 Reverent, Exclusive, On-Site and Affordable Premium Cremation Service
Our cremation tribute center was created specifically with you in mind. Some of our families desire to participate in the cremation process to some extent. We offer a beautiful reverent and private viewing room to say goodbye when no public services are selected. You may assist our crematory staff in the start of cremation or plan a witness ceremony prior to cremation. Our crematory is exclusive to families choosing Renaissance Funeral Home. 
Simple Cremation Starting at $3,125
Professional Services
Transfer of Your Loved One to Our Care
On-Site Cremation at our Crematory
Cardboard Cremains Box
Cremation Certificate
Private Goodbye Viewing
Legal Document Filing
Social Security Notification
Obituary Page on our Website
Generally, cremation is less expensive. Choosing cremation voids the need for purchase of a vault or grave-liner, cemetery plot, and headstone. Though, those items can still be purchased, they are not needed if the urn will be placed somewhere other than a cemetery. Cremation can be significantly less expensive than burial if one chooses for cremation to take place before any ceremonies. After cremation, a memorial service or celebration of life service can be scheduled to take place.
Full Service Cremation Starting at $6,674
Professional Services
Transfer of Your Loved One to Our Care
Care and Preparation of Body
Visitation & Funeral Same Day
Ceremonial Oak Cremation Casket
On-Site Cremation at our Crematory
Cardboard Cremains Box
Cremation Certificate
Social Security Notification

Legal Document Filing

Obituary Page on our Website
Have questions? Call us at 919-866-1866 or use the form below.
Peace of Mind and Quality Control
Our crematory is on-site. Our cremations are managed and operated by our own employees; not contracted with a separate cremation business by unknown personnel. We are in full control of the cremation schedule as well as proper legal requirements for our staff. This is peace of mind for your family and us.
If you are interested in seeing our cremation tribute center, please contact us for a tour. We welcome you.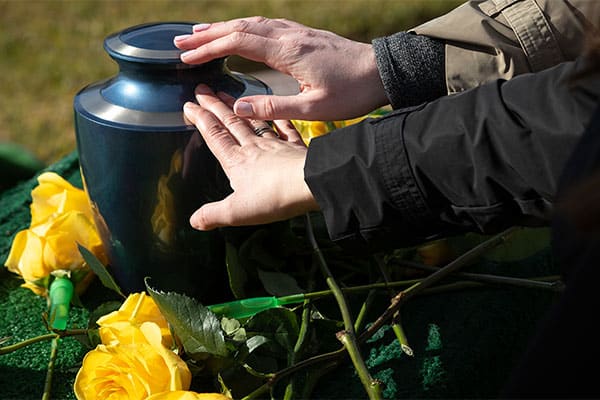 Less decisions. Less anxiety.
Making funeral plans can seem complicated and inconvenient. The decisions such as choosing a casket, choosing a vault, locating a grave at the cemetery, finding a pastor, planning the ceremony, can feel overwhelming.
Choosing cremation usually means fewer decision. Regardless of whether you choose to have cremation done before or after the funeral service, it is likely you will not need to choose a cemetery, grave liner, or grave plot. Fewer decisions will mean less anxiety. You can focus on your family and mourning your loss.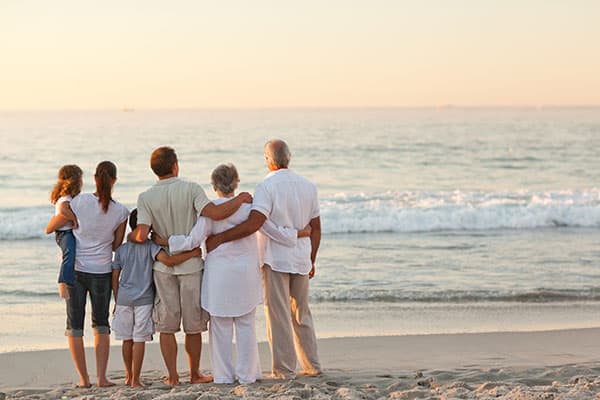 More Time to Plan
When it comes to choosing a cremation, there is less urgency with planning a ceremony or funeral event such as a memorial service or celebration of life.
Performing a cremation before the funeral service affords you time. The condition of the body becomes of little concern since the cremation is performed soon after death. Once the body is cremated, a memorial service can take place weeks or even months later. With cremation, time is on your side.
Plan Ahead Today
Pre-planning the funeral experience for your loved ones provides you with time to make end-of-life decisions in a calm and rational atmosphere. Start the online planning process now, or meet with one of our pre-planning advisors.
Choosing a Raleigh Funeral Home
While it is not mandatory to hire a funeral director, a professional makes the process much easier.
Most families choose to use a funeral home because of the standard of care and the regulations around the handling of the deceased.
It is important to choose a funeral home that will listen to your wishes and work with you to make sure what you want is carried out.
Funeral homes can work with different budgets and add special touches to personalize the funeral.