Ed Joseph Gontram, Jr.
May 04, 1943 - February 03, 2023
Obituary For Ed Joseph Gontram, Jr.
The Funeral Service will be streamed live and can be viewed by clicking the following links:
YouTube - Ed Gontram
Facebook - Ed Gontram
Edmund "Ed" Joseph Gontram, Jr., 79, of Wake Forest, NC, was born in Philadelphia, PA, on May 4, 1943, to Edmund Joseph Gontram and Agnes Lepping Gontram. He passed away on Friday, February 3, 2023, at Rex Hospital, surrounded by his family.
Ed is survived by his wife, Marie Caroline Gontram; four children, Edmund "Eddie" Joseph Gontram, III (Pam), Regina "Jeannie" Gontram Fischler (Daniel), Veronica "Ronnie" Gontram Grosshandler (Todd), and Marianne Gontram Horne; ten grandchildren, Hannah Fischler Pergande (Morgan), Jordan Gontram, Daniel Fischler, Jr., Ryan Gontram, Gregor Horne, Nathan Grosshandler, Ashley Gontram, Tucker Horne, Lauren Grosshandler and Abby Grosshandler; and one great grandchild, Joseph "Hudson" Pergande. He is also survived by two sisters, Bernice Gabbamonte and Marie Herrington.
A devout Catholic, Ed grew up in Philadelphia and was beloved by his family and friends. He graduated from Father Judge High School and attended La Salle University and Temple University. Ed served in the U.S. Army National Guard and was stationed at Fort Bliss, TX, before landing a coveted job with IBM.
Wearing a white button-down and tie every day, Ed was a loyal employee of IBM for 34 years. He moved his family with IBM four times – from Warrington, PA, to Woodstock, NY, Rochester, MI, Raleigh, NC, and Middletown, MD. When Ed retired from IBM in 2000, he and Marie started their own business, Wind Designs, and moved back to North Carolina to be closer to their kids and grandchildren.
Family meant the world to Ed – way more than his career ever did. He loved and adored his beautiful wife of 56 years and won her heart over and over again with his wink and smile. He was a hands-on dad (way before that was in vogue) and helped his wife change diapers, give baths, go to the grocery store, and do anything and everything that was needed around the house, including fixing cars (or anything needing repair), endless painting, planting flowers, making wreaths. He kept doing these kinds of things for his grown kids, too – until very recently. It was his love language, along with Lifesavers and Tic-Tacs.
As a dad to his four kids, Ed was a peacemaker. Family dinner happened every night. And if things got tense around the dinner table during a discussion or debate, he was quick to try to diffuse the situation by saying, "Somebody is gonna end up crying…" It usually did the trick.
Ed loved spending time at the coast with his family, and his family will forever cherish the memories of the annual Gontram beach vacation at Long Beach Island, NJ, and then the Crystal Coast of NC when they moved to Raleigh. Nothing gave his soul joy and rest like sitting by the water with his wife, kids and grandkids, his newspaper/phone, and Twizzlers.
Ed was known as "Pop" to his 10 grandkids. They loved their kind, caring and supportive Pop and thought the world of him. When he attended their sporting events, he always greeted them with a hug, and told them what a great game they had had. At frequent, big, loud family gatherings, Pop wasn't a big talker, but he could always be found sitting and smiling amidst the fun chaos, enjoying all the love and joy around him.
Anyone who knew Ed knew he was the biggest dog lover around. He loved all animals, but dogs were his favorite; and sometimes, you might be tempted to think he liked dogs better than people. He spoiled his dogs and his grand dogs rotten, including giving them a Frosty Paws treat in the evening. They will miss him, too.
A visitation will be held Saturday, February 25th, from 9:30 – 10:30 a.m., in the gathering space of the main church at St. Francis of Assisi, 11401 Leesville Rd., Raleigh, NC 27613.
A Funeral Mass will follow the visitation and will be held at 10:30 a.m. at St. Francis of Assisi Church (in the St. Mary of the Angels Chapel), 11401 Leesville Rd., Raleigh.
The funeral mass will be live streamed, and a link can be found at the top of this obituary.
Gifts in Ed's memory can be made to the V Foundation for Cancer Research or the SPCA of Wake County.
Services
St. Francis of Assisi Church ( St. Mary of the Angels Chapel )
11401 Leesville Road
Raleigh, NC
27613
Get Directions »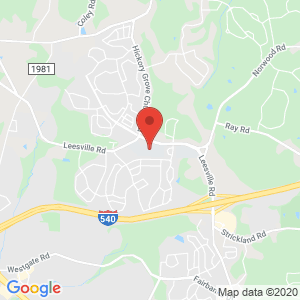 St. Francis of Assisi Church (St. Mary of the Angels Chapel)
11401 Leesville Road
Raleigh, NC
27613
Get Directions »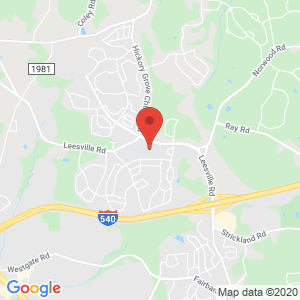 by Obituary Assistant
Photos & Video
Add New Photos & Video
Condolences