When faced with the loss of a loved one, creating a funeral program that truly encapsulates their essence can be both a beautiful honor and a challenging task. The program is not merely a guide to the order of service but a tangible tribute to a unique life. Through our inspirational funeral program examples, let us guide you in crafting a personalized and meaningful memorial. By exploring various examples and offering thoughtful guidance, we'll help you navigate the process of commemorating a life well-lived, turning a daunting task into an opportunity to celebrate and remember.
Memorial and Funeral Service Program Examples
Creating a memorable and heartfelt funeral program is an opportunity to express the unique qualities, passions, and life story of your loved one. Below, you will find a selection of Memorial and Funeral Program Examples that demonstrate the various ways in which individual personalities and relationships can be captured.
These examples showcase different styles, themes, and elements that can be tailored to reflect the essence of the person being honored. Let these inspire you as you consider how to craft a touching tribute that resonates with all who knew and loved the deceased.
Funeral Program Templates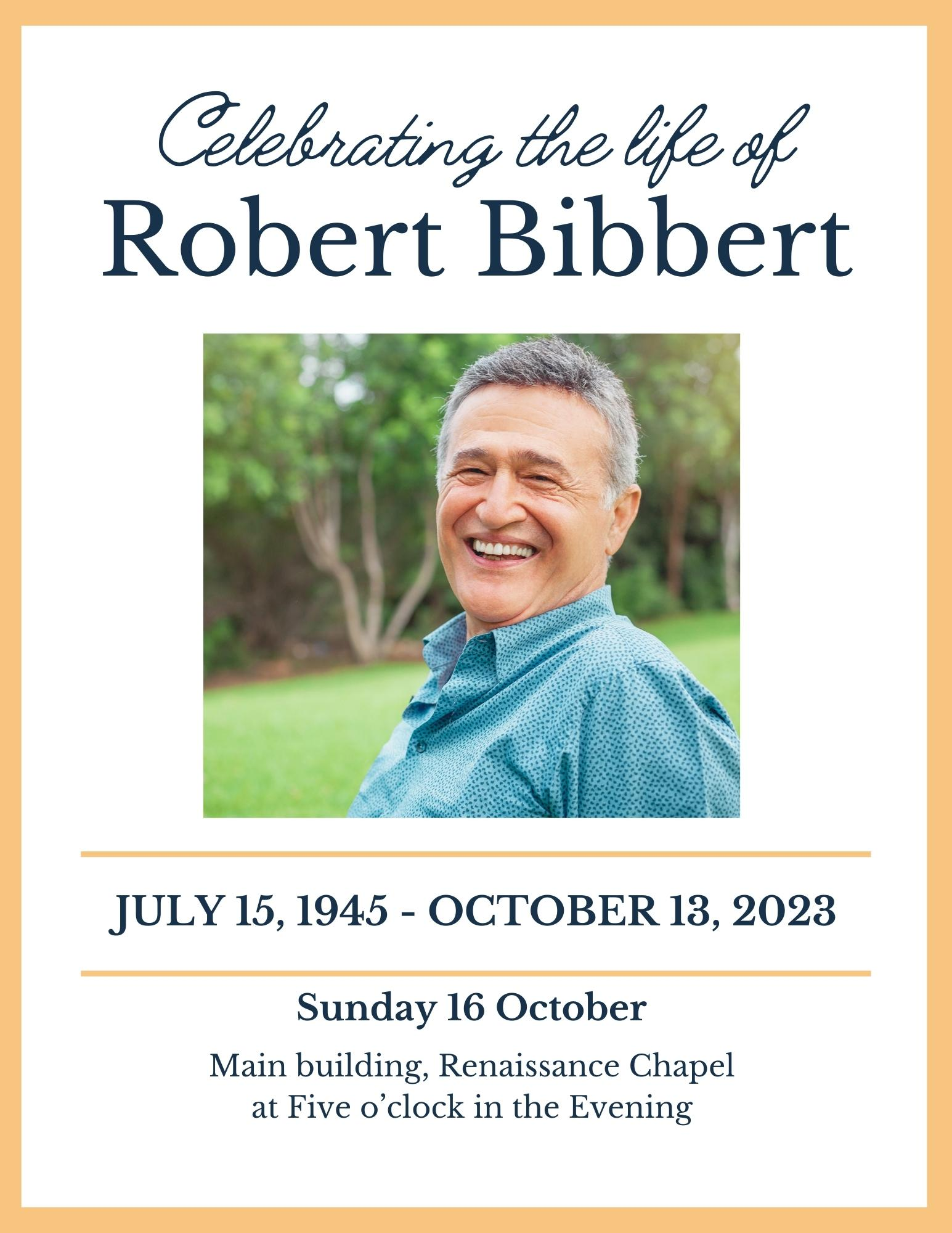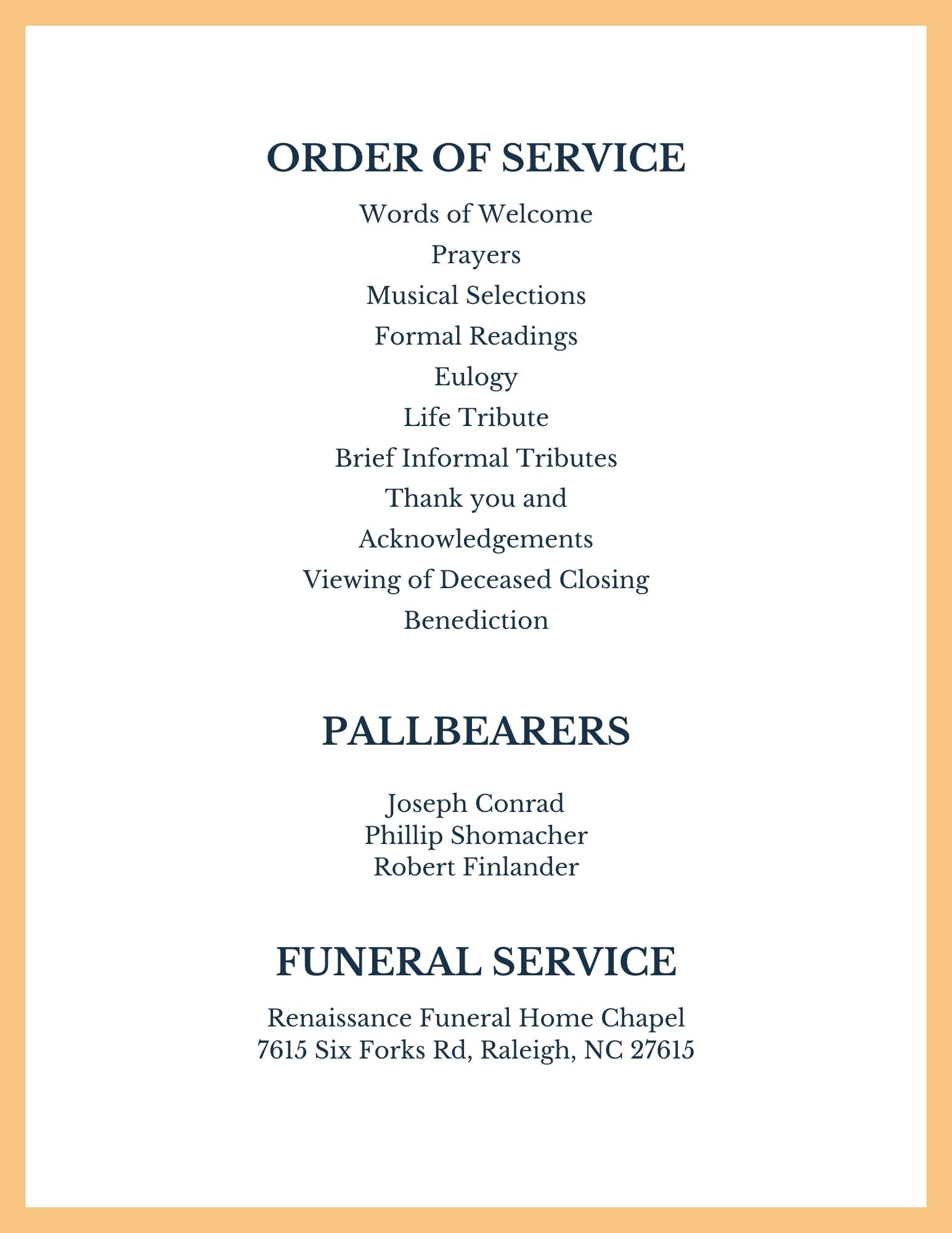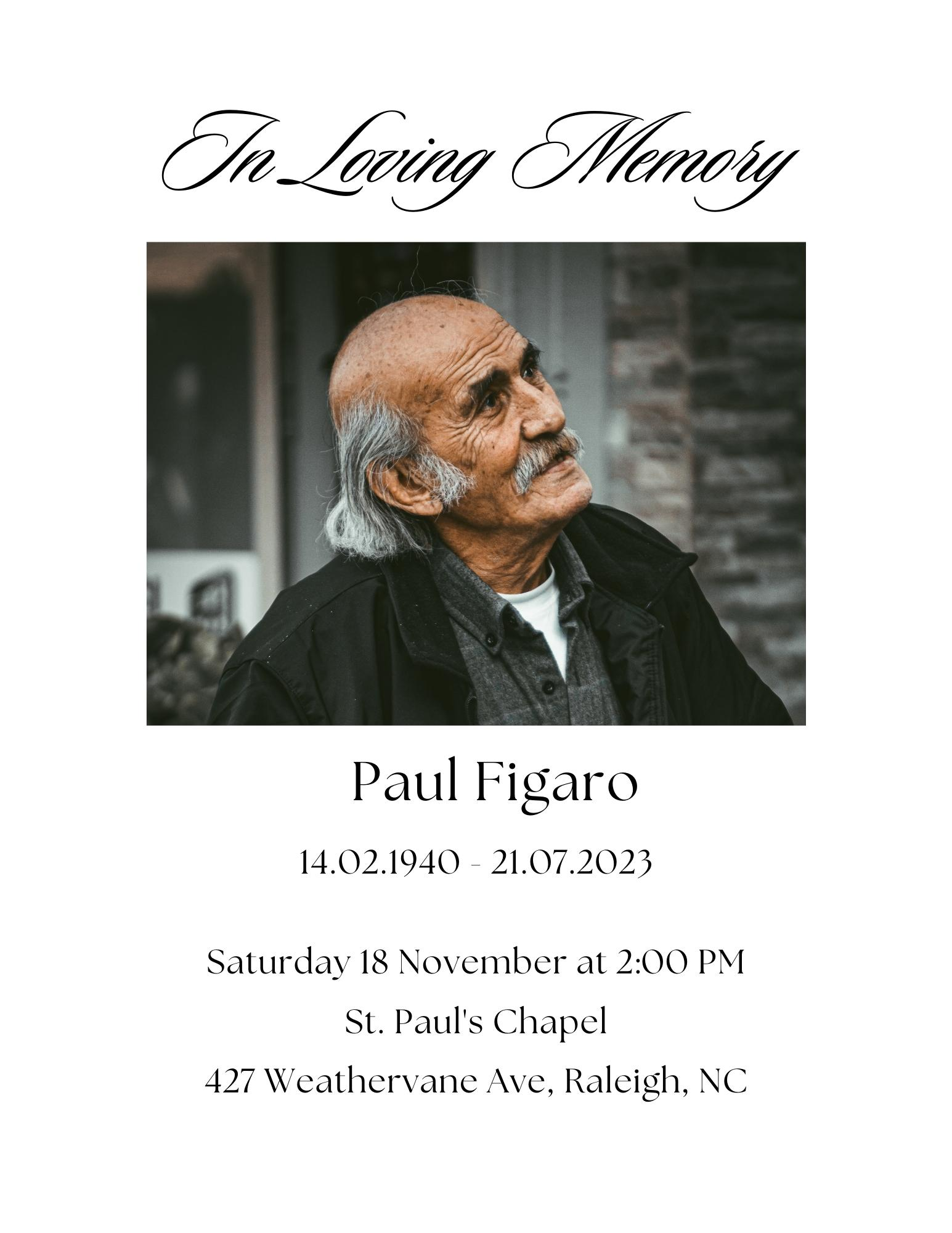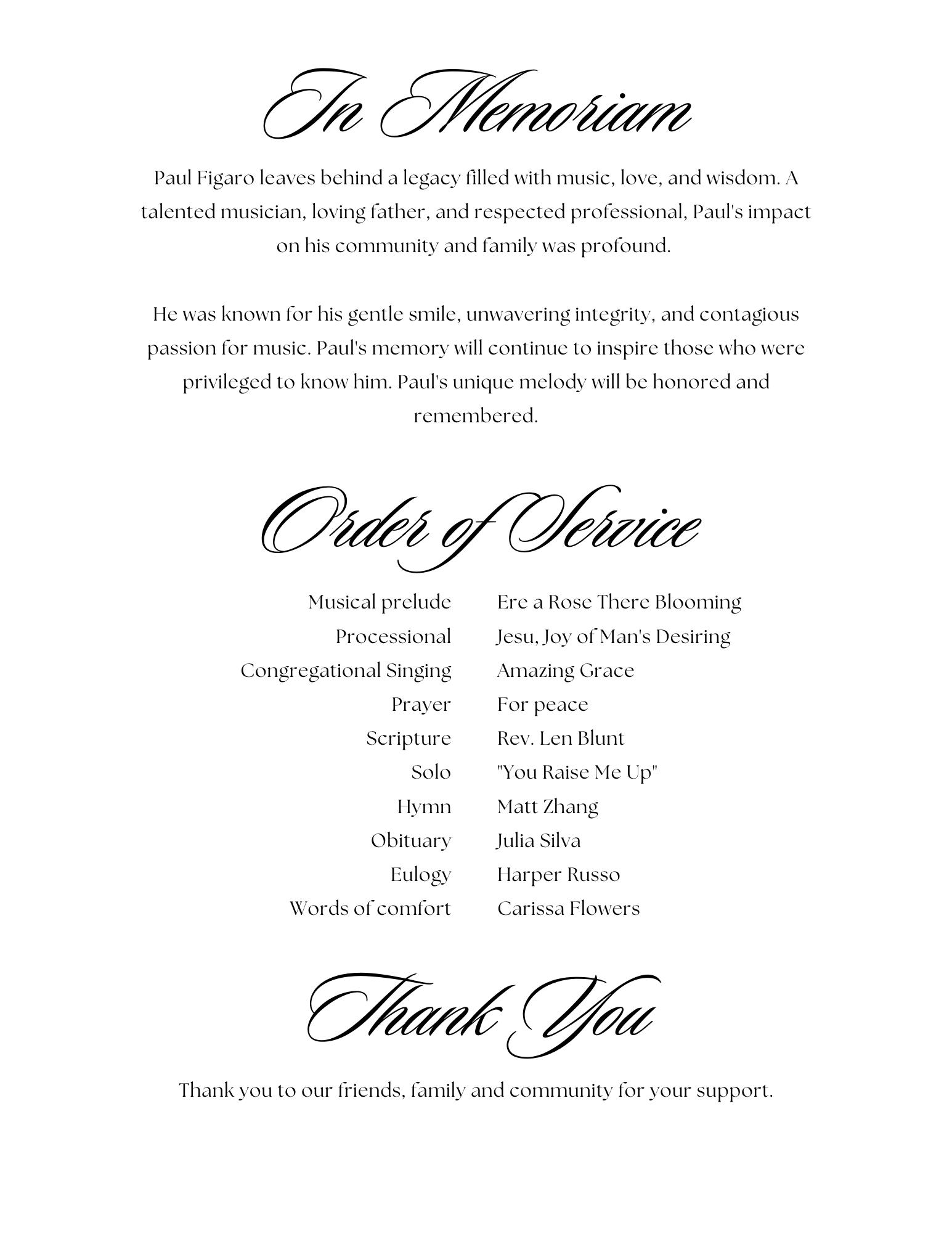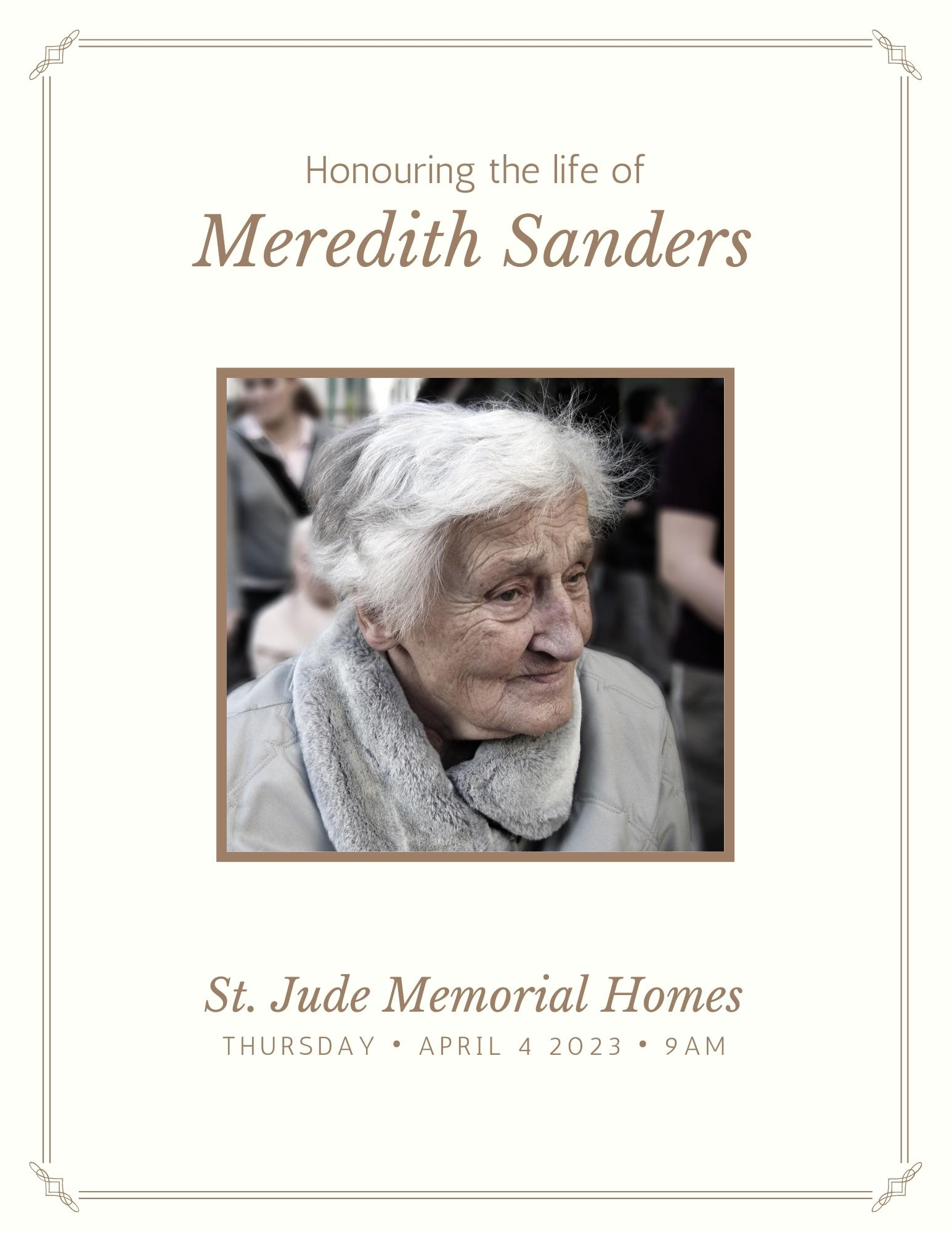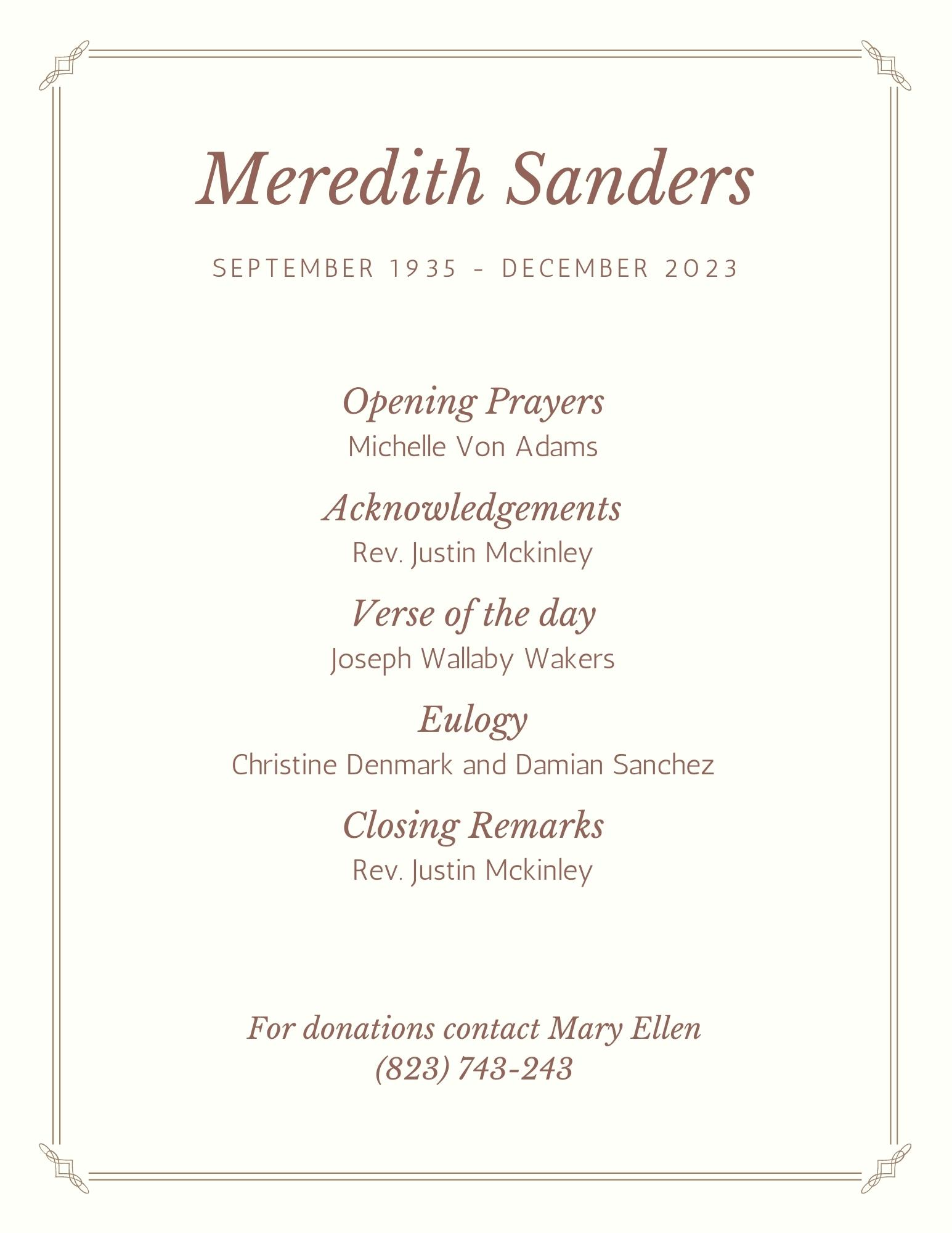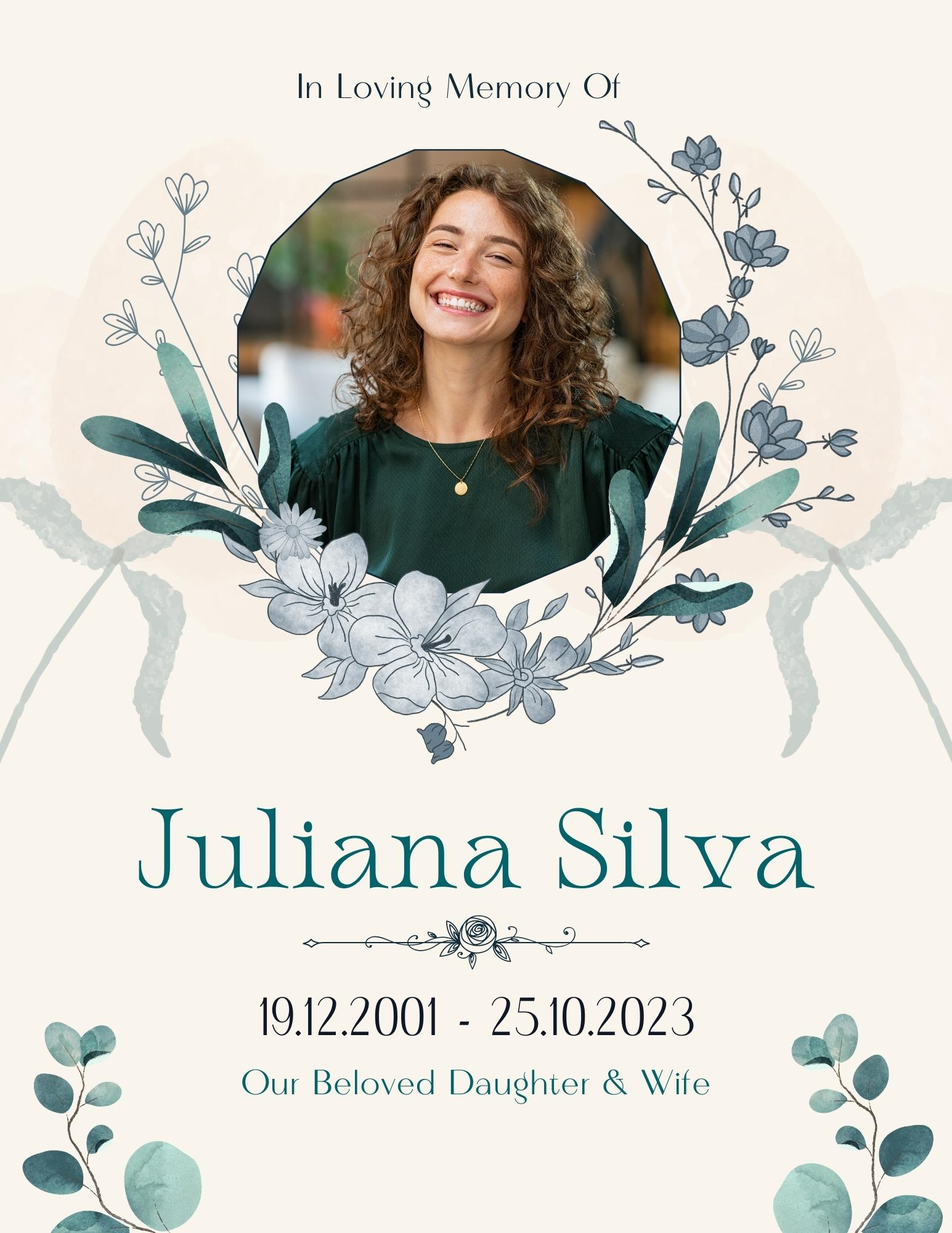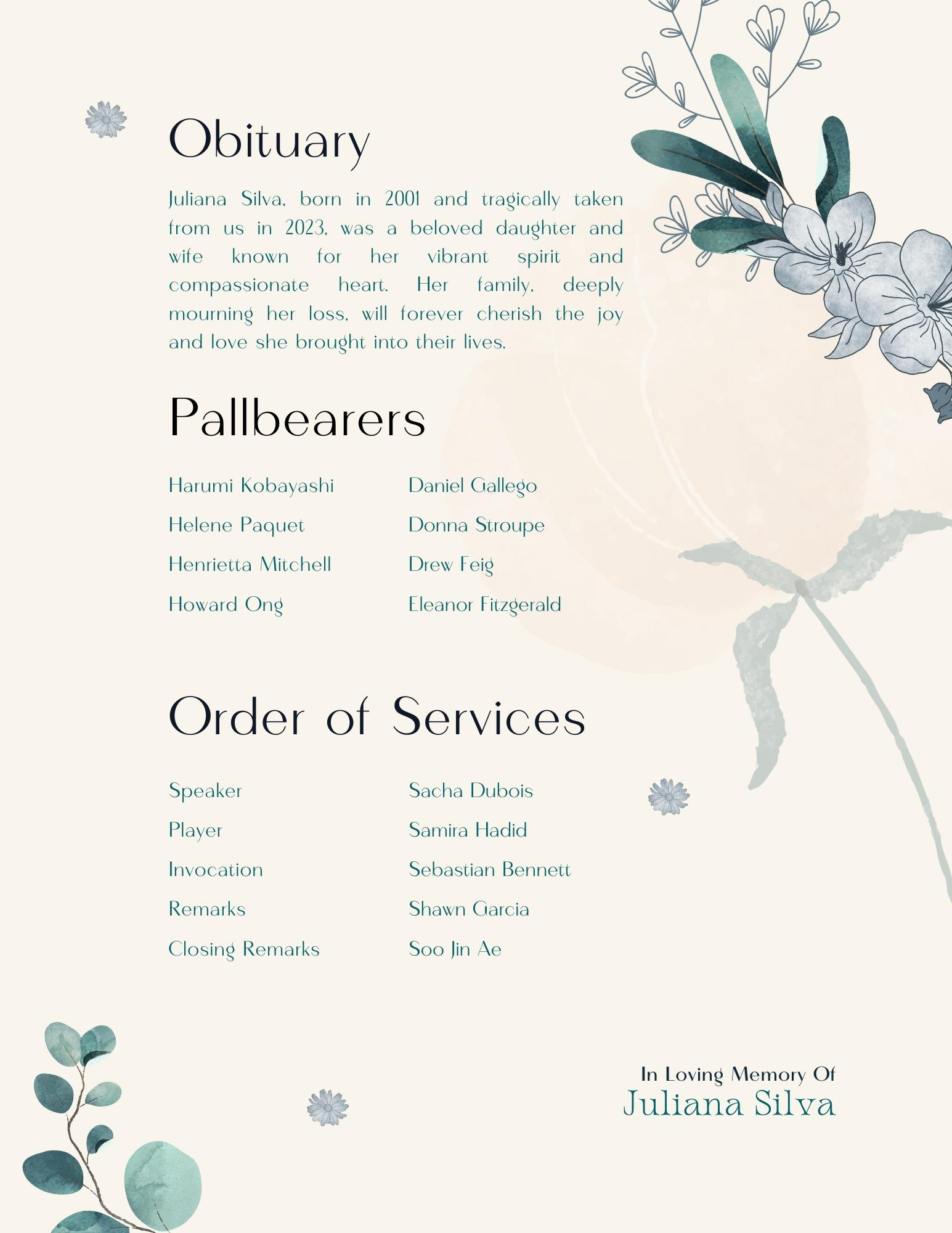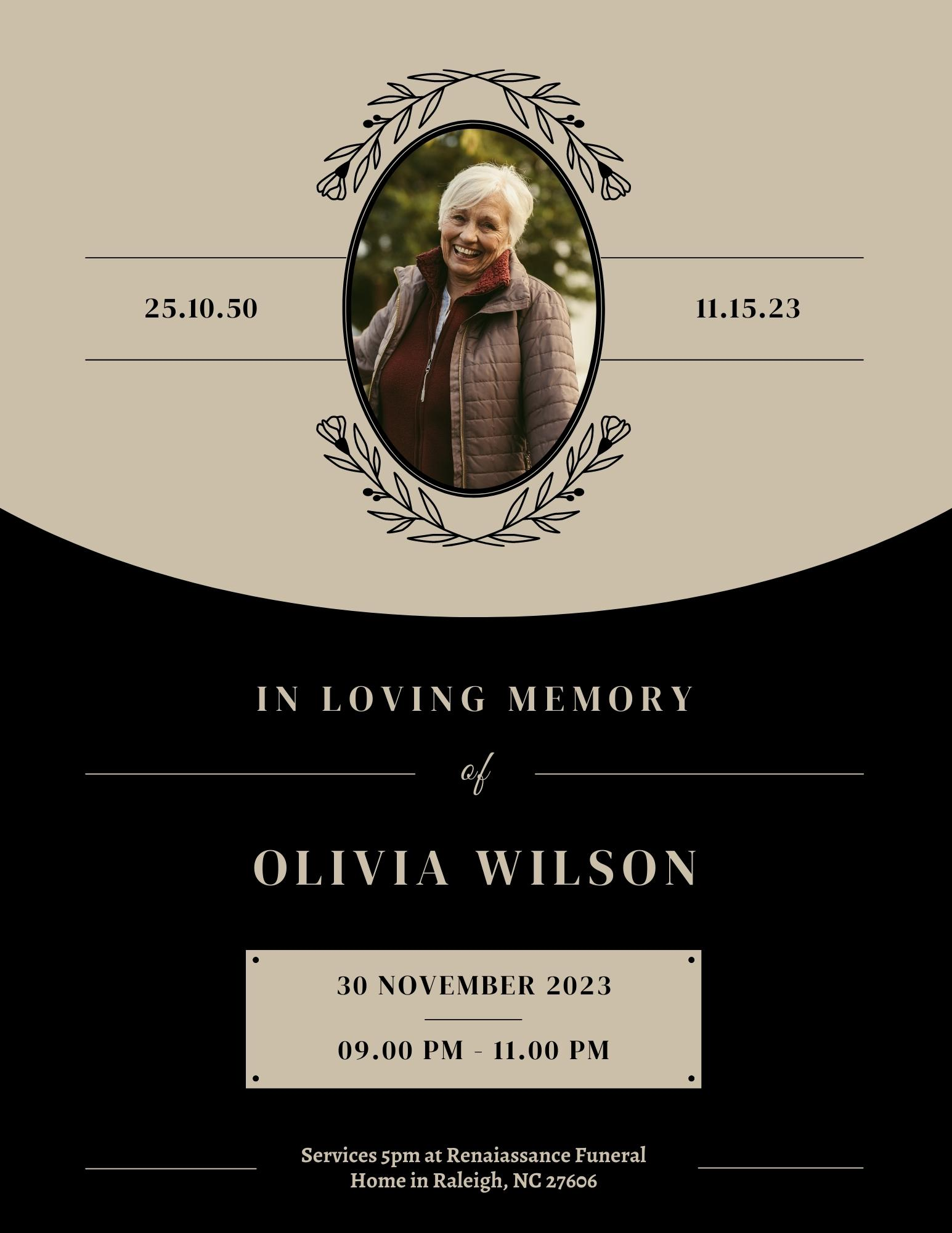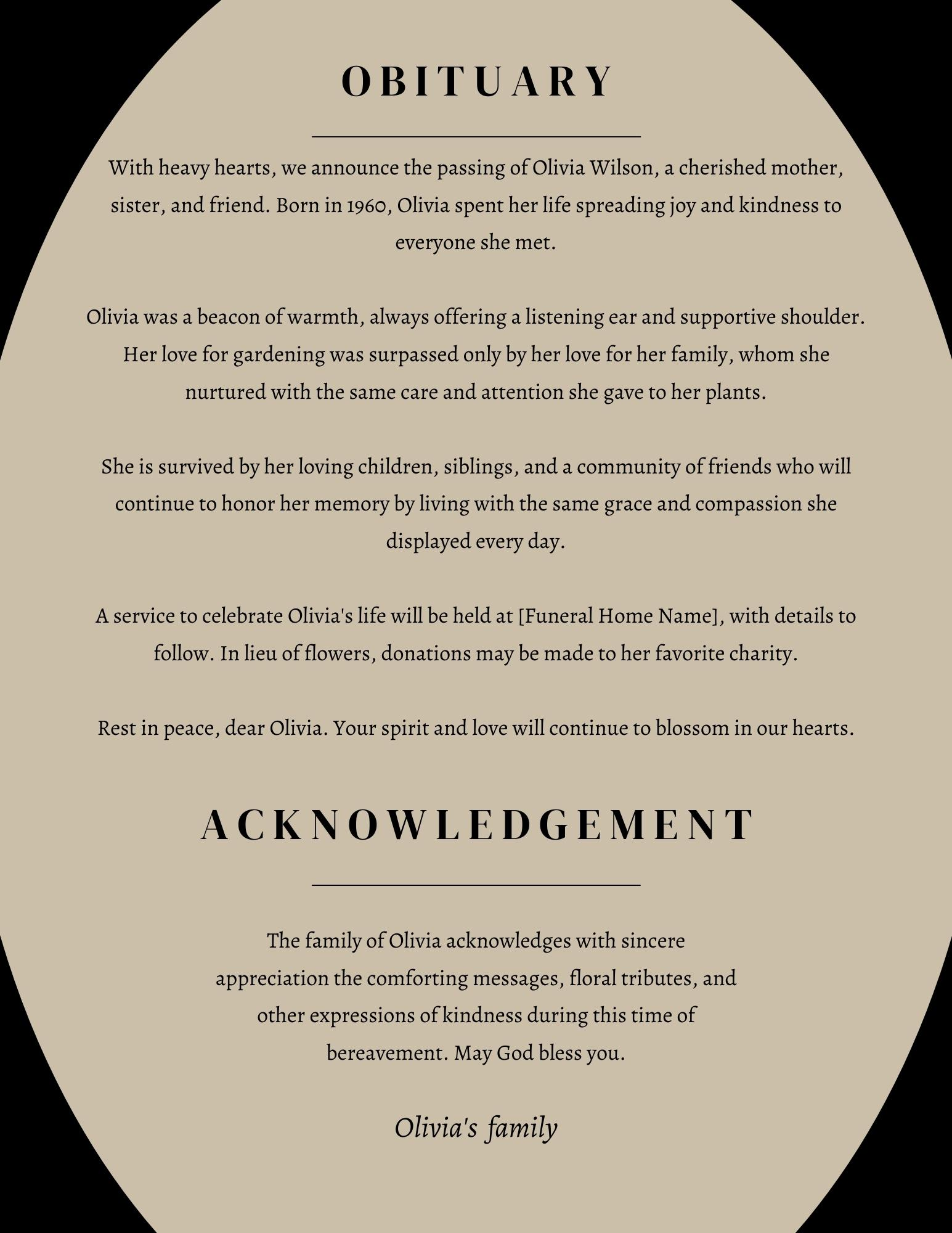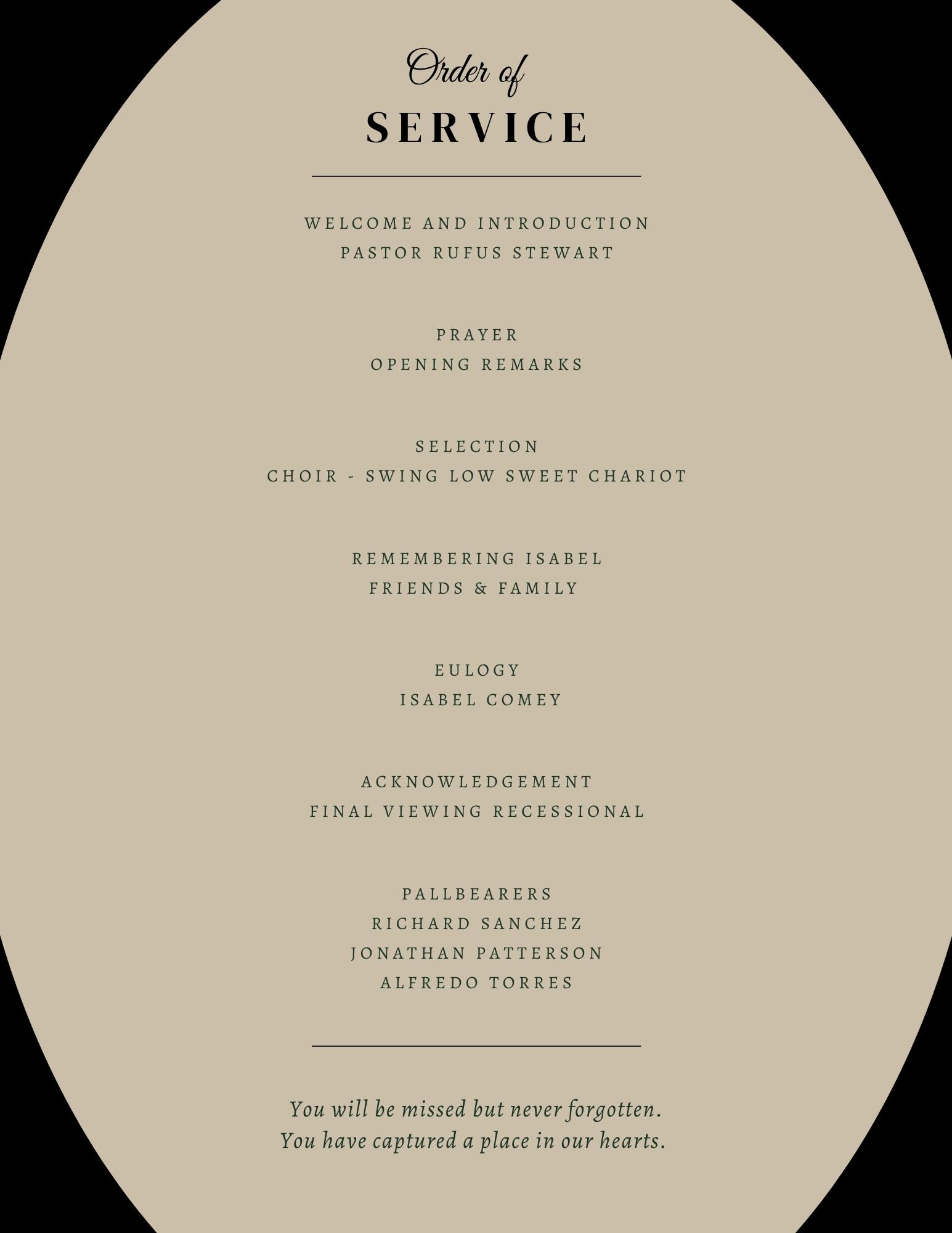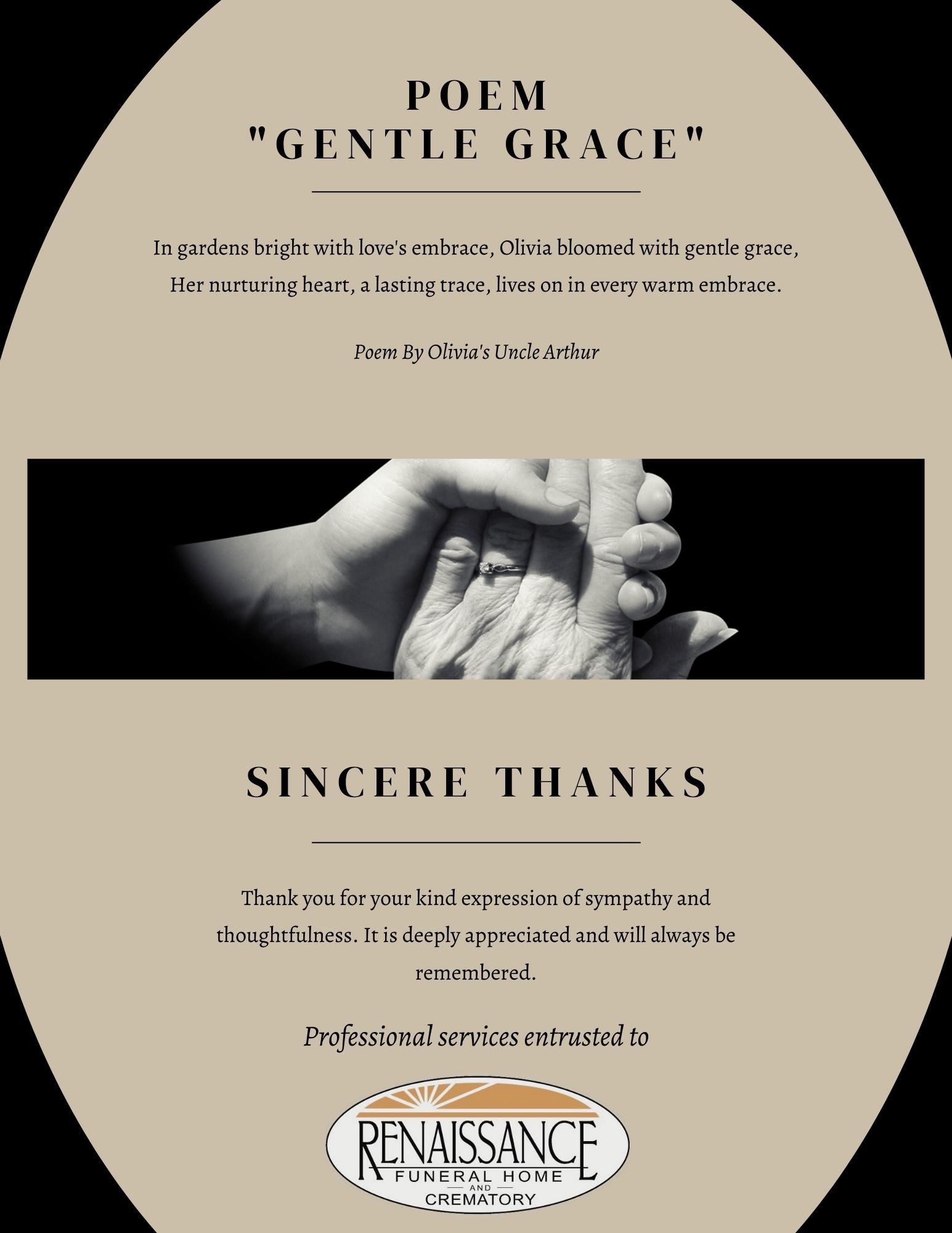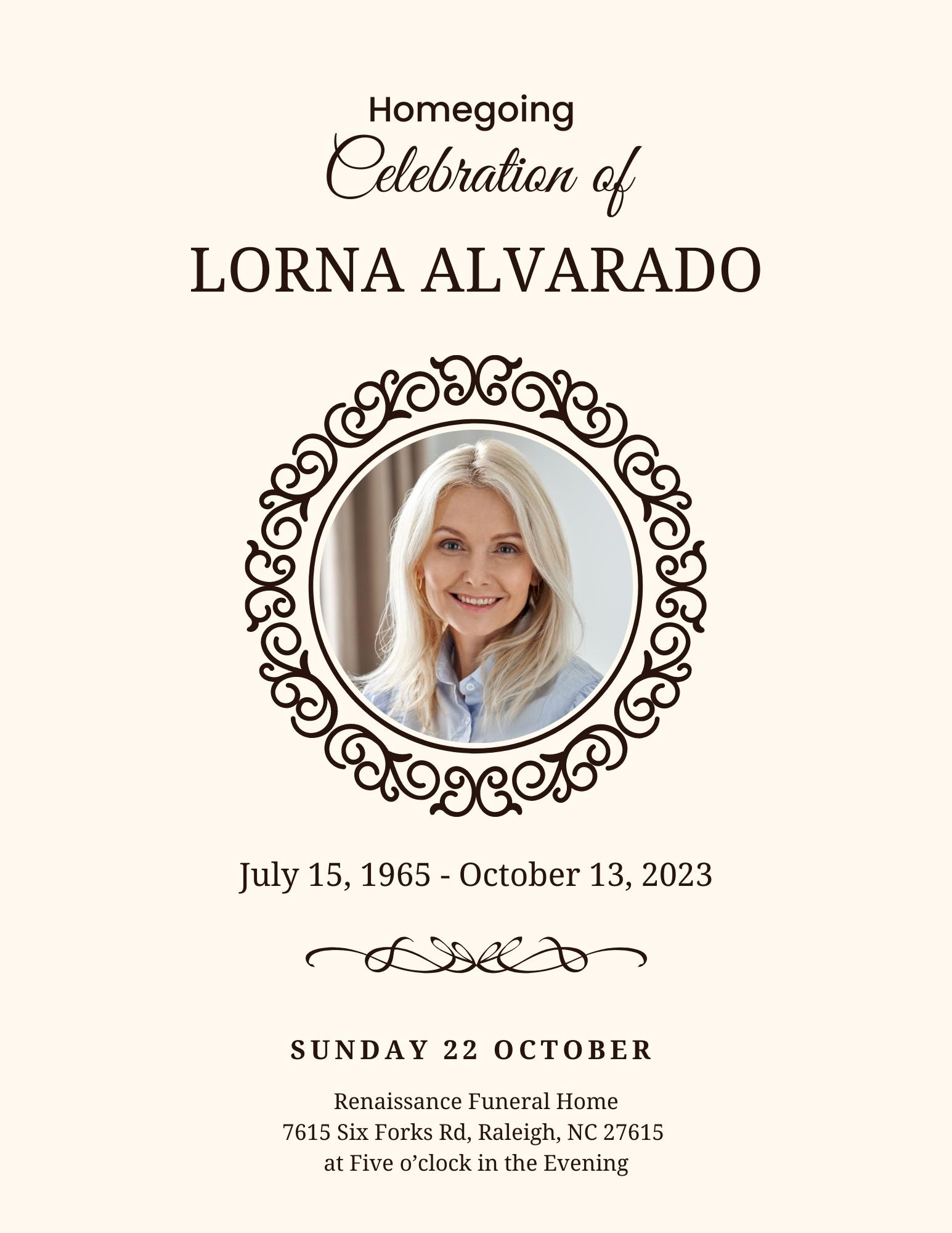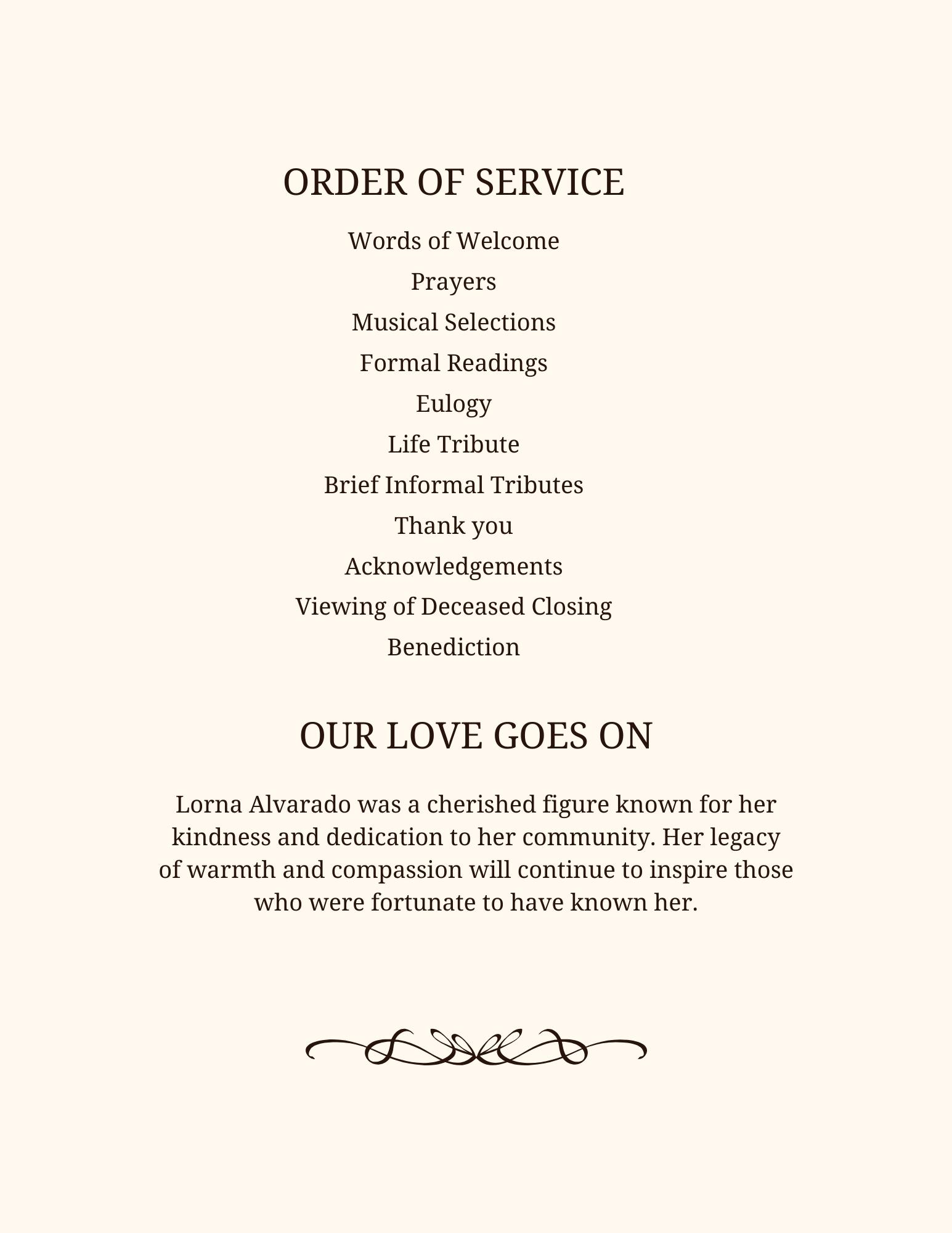 Creating the Best Templates for Memorial and Funeral Programs
Creating an Order of Service that reflects your family, culture, and the unique personality of your loved one can be a challenging experience. You may have an idea, or you may be at a loss for where to begin. Consider exploring common elements such as these as part of your service:
Welcome or Introduction
The Welcome or Introduction marks the beginning of the service, setting the emotional tone and providing an overview of what attendees can expect. It's often delivered by a religious leader or close family member and provides a sense of context and purpose. This part helps to gather everyone together and focus their attention on honoring the deceased.
Opening Hymn or Song
An Opening Hymn or Song serves to unify the congregation in grief, hope, or celebration of life. It can be a well-known hymn, a favorite song of the deceased, or a piece that resonates with the family's beliefs.
This musical beginning to the service creates a shared emotional experience and sets a contemplative mood. These shared songs can foster community and express shared grief or hope.
Readings
Readings can be selected from various sources, such as religious texts, literature, or even personal writings from the deceased. These passages provide reflection and comfort. They may also encapsulate the values or beliefs that were significant to the deceased or their family.
A carefully chosen reading can offer insight into the person's life and philosophy.
Eulogies
Eulogies are heartfelt speeches given by family or friends that highlight the life, achievements, and character of the deceased. Often deeply personal and emotional, eulogies serve as both a tribute to the individual's life and a source of comfort and connection for those in attendance.
Here is an example of what a person might say for a eulogy:
Eulogy for Paul Figaro (1940 – 2023)
"Ladies and gentlemen, family and friends, we gather today to honor the life of a remarkable man, Paul Figaro. Born in 1940, Paul's life was a testament to resilience, kindness, and an unquenchable zest for life.

Paul was a beacon to those around him, illuminating the path with his wisdom and humor. Whether you knew him as a loving father, a dependable friend, or a wise mentor, you could always count on Paul for guidance, a cheerful word, or a gentle smile.

A man of many talents, Paul's passion for music was contagious. He could often be found strumming his guitar, his fingers dancing to the rhythm of a melody that seemed to emanate from his very soul. His music wasn't just a hobby; it was an expression of who he was, and it brought joy to everyone who had the privilege of hearing him play.

Paul's commitment to his family was unwavering. His love for his children and grandchildren was a constant, gentle force that shaped their lives in countless ways. He was their rock, their inspiration, and their eternal supporter.

In his professional life, Paul was respected by his colleagues and cherished by his clients. His integrity and diligence were not just words but principles he lived by. People knew that if Paul was involved, things would be done right and with care.

As we say goodbye to Paul Figaro today, let us remember not just the loss but the richness he brought into our lives. His legacy will continue in the lives he touched, the lessons he imparted, and the love he shared.

Rest in peace, dear Paul. Your melody will forever resonate in our hearts."
Musical Selections
Musical Selections performed by soloists or groups can add a unique and personal touch to the service. Whether a favorite song of the deceased or a piece that conveys specific emotions, these performances enhance the emotional depth of the service.
Prayers, Reflections, Scripture Readings
Prayers, Reflections, and Scripture Readings offer a spiritual dimension to the service, aligning with the religious or philosophical beliefs of the deceased and family. This time can provide comfort, insight, and a connection to a broader spiritual context.
Special Rituals or Ceremonies
Special Rituals or Ceremonies provide tangible expressions of grief or remembrance. By lighting candles or performing symbolic gestures, attendees can engage in a physical act that connects them to the memory of the deceased.
Message
The Message is typically a central speech or sermon offering comfort, perspective, and insight into the life and passing of the deceased. Delivered by a religious or community leader, it helps attendees find meaning in their loss.
Acknowledgment of Sympathy Cards and Flowers
This portion of the service recognizes and thanks the community for their support and condolences. It's a public acknowledgment of the love and sympathy extended to the family during a difficult time.
The Committal Service
The Committal Service marks the formal farewell, often occurring at the gravesite. It symbolizes the final letting go and provides closure as the deceased is laid to rest.
Recessional and Thank You
Concluding the service with a Recessional and Thank You provides a structured end and offers gratitude to those who attended, acknowledging their support and shared grief.
Burial Service Information
Providing Burial Service Information, including the location and time of the burial, ensures attendees have the necessary details if they wish to continue paying their respects.
Reception or Gathering
A Reception or Gathering offers a less formal setting where friends and family can come together to share memories, offer support, and begin the healing process.
Military Honors Ceremony
If the deceased was a veteran, a Military Honors Ceremony recognizes and honors their service. Specific rituals, according to military tradition, pay tribute to their dedication and commitment to their country.
These elements can be personalized to align with the deceased's beliefs, interests, or cultural background, ensuring that the service is a meaningful reflection of their life. Find the components that resonate most for a pre-planned service or a service for a loved one's life in the Tar Heel State.
Funeral Program Wording
When crafting a funeral program, the words you choose are as significant as the visual design. The wording is the soul of the tribute, providing not just information but emotion, reflection, and honor.
When selecting the wording, it's vital to consider the tone and personality of the deceased. Some may prefer a formal and traditional approach, using poetic language or religious texts. Others may resonate more with a conversational style that captures their casual, friendly nature.
Include key details like the name, dates of birth and death, and the order of service, but also consider adding quotes, poems, or personal anecdotes that were meaningful to your loved one. Remember, this is an opportunity to share a glimpse of who they were through the words you choose.
Don't hesitate to consult with family members or close friends for input, as they may have special memories or expressions that encapsulate the individual's character. And if you find yourself stuck, looking at other examples or even seeking professional guidance can be helpful.
Ultimately, funeral program wording is deeply personal. It's about creating a textual portrait that reflects the person's essence, beliefs, and the impact they had on those around them. By thoughtfully selecting each word, you'll create a lasting tribute that truly honors their memory.
We Can Help
At Renaissance Funeral Home and Crematory, we understand the profound responsibility of honoring a loved one's memory. Funeral programs are an essential part of that process. We are here to support you as you consider how to create a memorable funeral or memorial service.
Our compassionate team of professionals has the experience and empathy to guide you through the choices and challenges involved in creating a touching tribute. From selecting the right words to choosing meaningful images, we can provide the guidance and expertise you need.
Your loved one's story is precious, and we are committed to helping you tell it in a way that truly reflects their unique life and legacy.