As the leaves change color and the air turns crisp, autumn in North Carolina brings a unique sense of beauty and reflection. It's a season that resonates with many, especially when we say goodbye to a loved one. A casket spray is one of the most poignant ways to honor someone's memory during a funeral service. This floral arrangement, placed elegantly atop the casket, serves as a final tribute, encapsulating love, respect, and cherished memories.
In North Carolina, the fall season offers a rich palette of colors and textures that can be incorporated into a casket spray. From the deep reds of maple leaves to the golden hues of marigolds, autumnal elements can add a layer of warmth and local significance to a casket spray.
In this blog, we'll explore some of the most fitting flowers and themes for creating an autumn-inspired casket spray right here in the Tar Heel State. If you're planning a funeral, read on to discover how to make a flower arrangement that genuinely resonates with the essence of a North Carolina autumn.
12 Gorgeous North Carolina Blooms For an Autumn Funeral
When crafting a casket spray that captures the essence of a North Carolina autumn, choosing the right flowers is crucial. The Tar Heel State is home to various blooms that come alive in the fall, each offering its unique color, texture, and symbolism.
Here are five locally sourced flowers that can make your autumnal casket spray truly special:
1- Goldenrod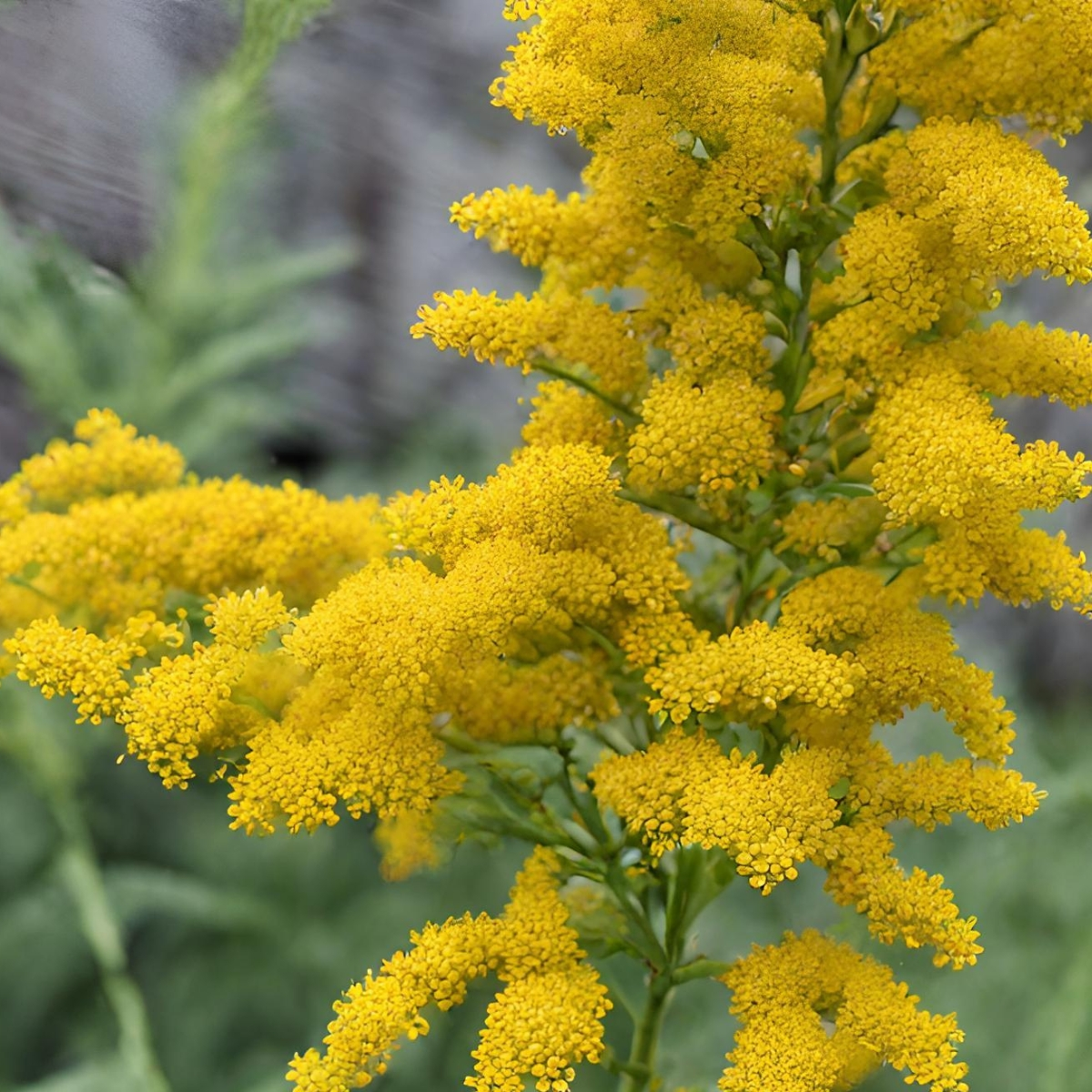 This native North Carolina flower blooms in late summer and continues through the fall. Its bright yellow color can add a pop of vibrancy. Goldenrod is often associated with good fortune and prosperity, making it a meaningful addition to a final tribute.
In addition to its symbolic meanings and vibrant color, Goldenrod has the added benefit of being a hardy flower that holds up well in various arrangements, including casket sprays. Its feathery, plume-like blooms add texture and depth, making it an excellent choice for creating a more dynamic and visually engaging floral display.
When paired with other autumnal flowers like chrysanthemums or sunflowers, Goldenrod can help create a layered look that captures the richness and complexity of life itself.
Its native status in North Carolina also lends a touch of local authenticity, making it a heartfelt choice for honoring a loved one in a way that feels both personal and deeply rooted in the landscape of the Tar Heel State.
2- Aster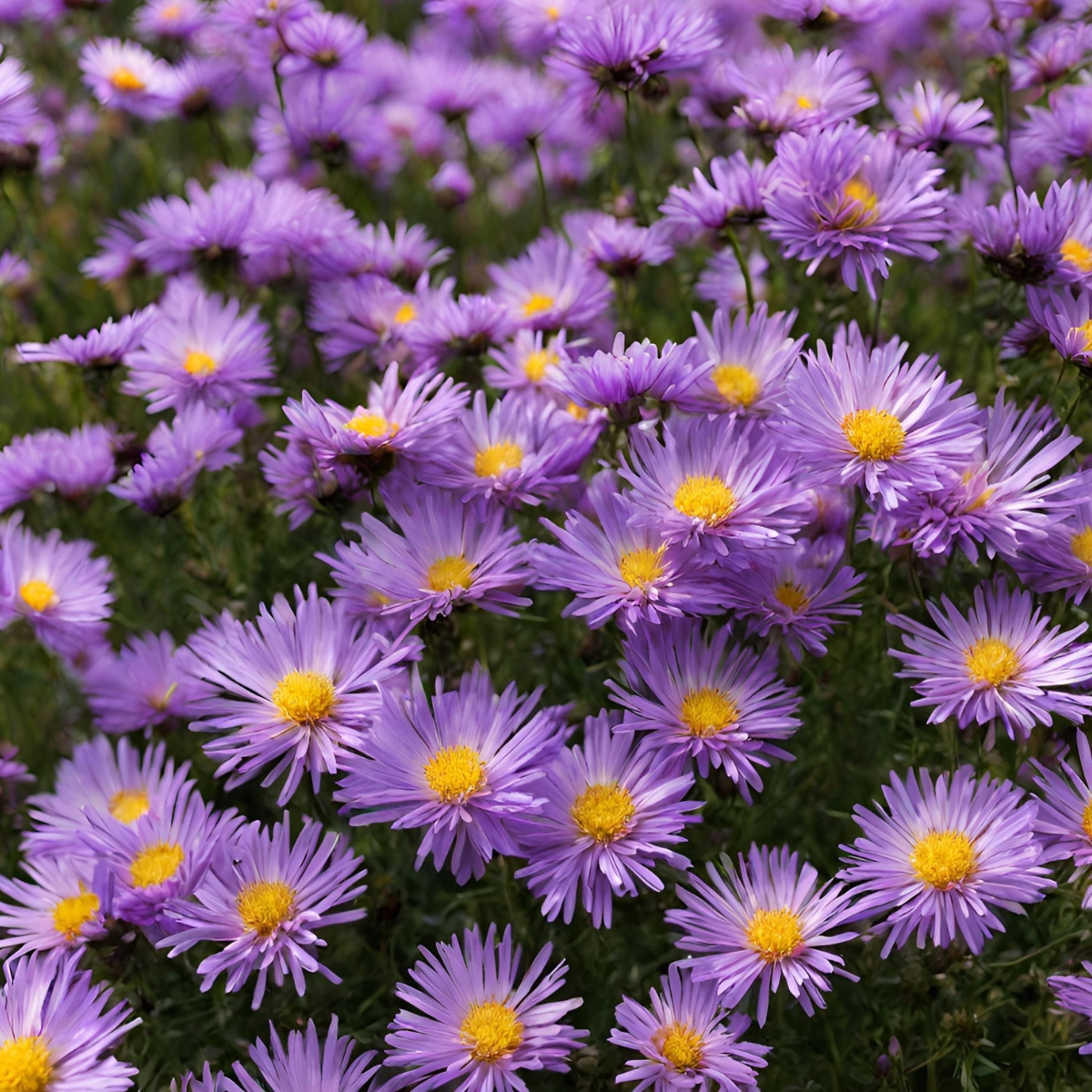 Asters are another flower that thrives in the North Carolina fall. These petite blooms come in shades of purple, white, and pink. They symbolize love and patience, qualities that resonate deeply when remembering a loved one.
Beyond their symbolism and color variety, Asters have a unique star-like shape that can add a distinct visual element. Their delicate appearance belies their hardiness; they're quite resilient. This makes them a meaningful and practical choice for a tribute that will remain fresh and vibrant.
When combined with other autumnal blooms like chrysanthemums or hydrangeas, Asters can contribute to a harmonious and multi-textured arrangement that captures the eye and touches the heart. Their presence can serve as a subtle yet powerful reminder of the love and patience that define the enduring bonds between loved ones.
3- Marigolds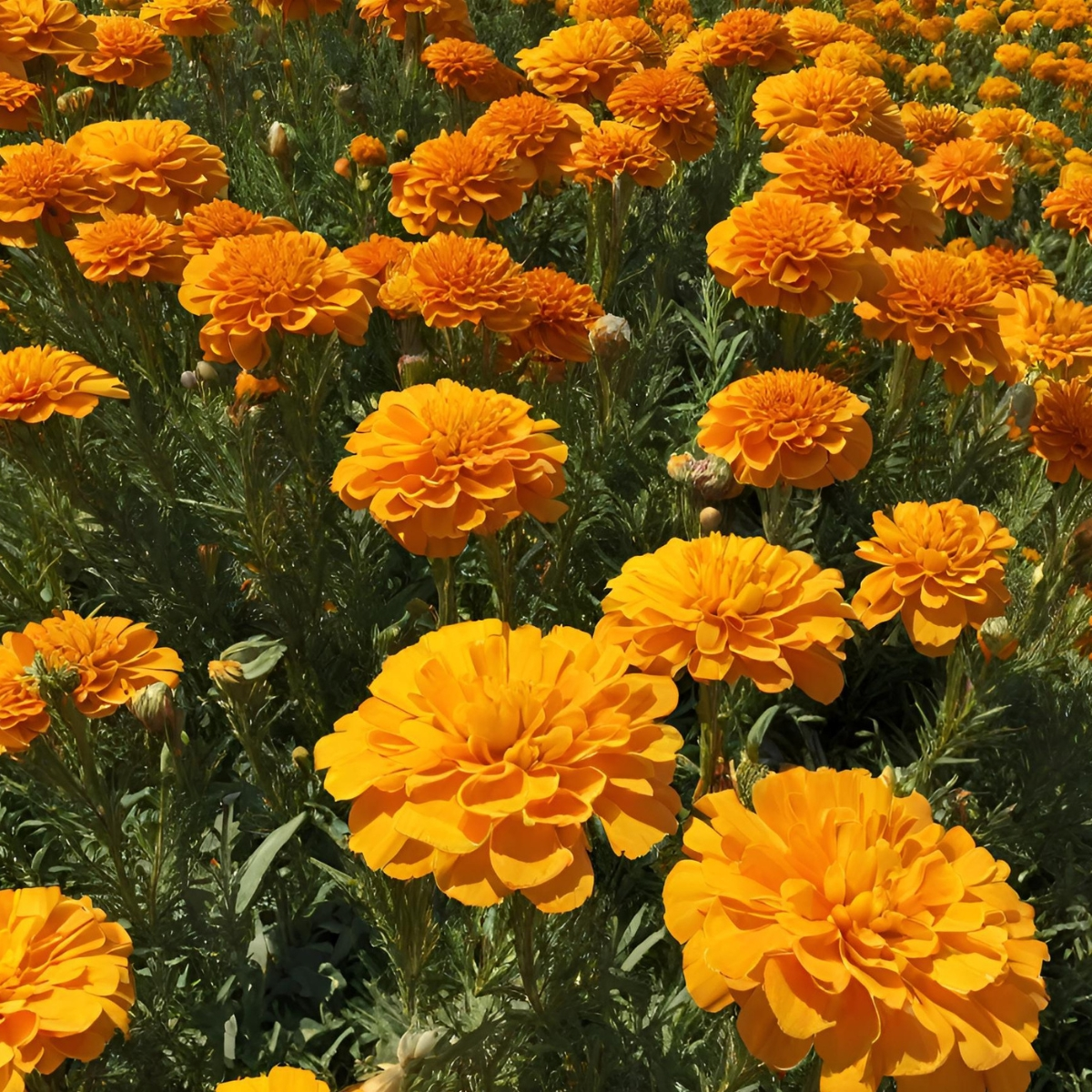 Marigolds are a popular choice for autumnal arrangements, including casket sprays. Their rich, golden color perfectly complements the hues of the fall season. Marigolds symbolize love and sacrifice in various cultures, making them a poignant choice for honoring someone who has passed.
In addition to their rich symbolism and vibrant color, Marigolds have a distinct, aromatic scent that many people find comforting. Their fragrance can add another sensory layer to a funeral service, making the experience more memorable and emotionally resonant for attendees.
Marigolds are also relatively hardy flowers, which means they can withstand a funeral service without wilting, ensuring the flowers look their best throughout the ceremony.
When paired with other fall favorites like chrysanthemums or sunflowers, Marigolds help create a visually stunning and deeply meaningful arrangement. Their inclusion in a tribute can serve as a beautiful testament to a life filled with love and sacrifice.
4- Zinnias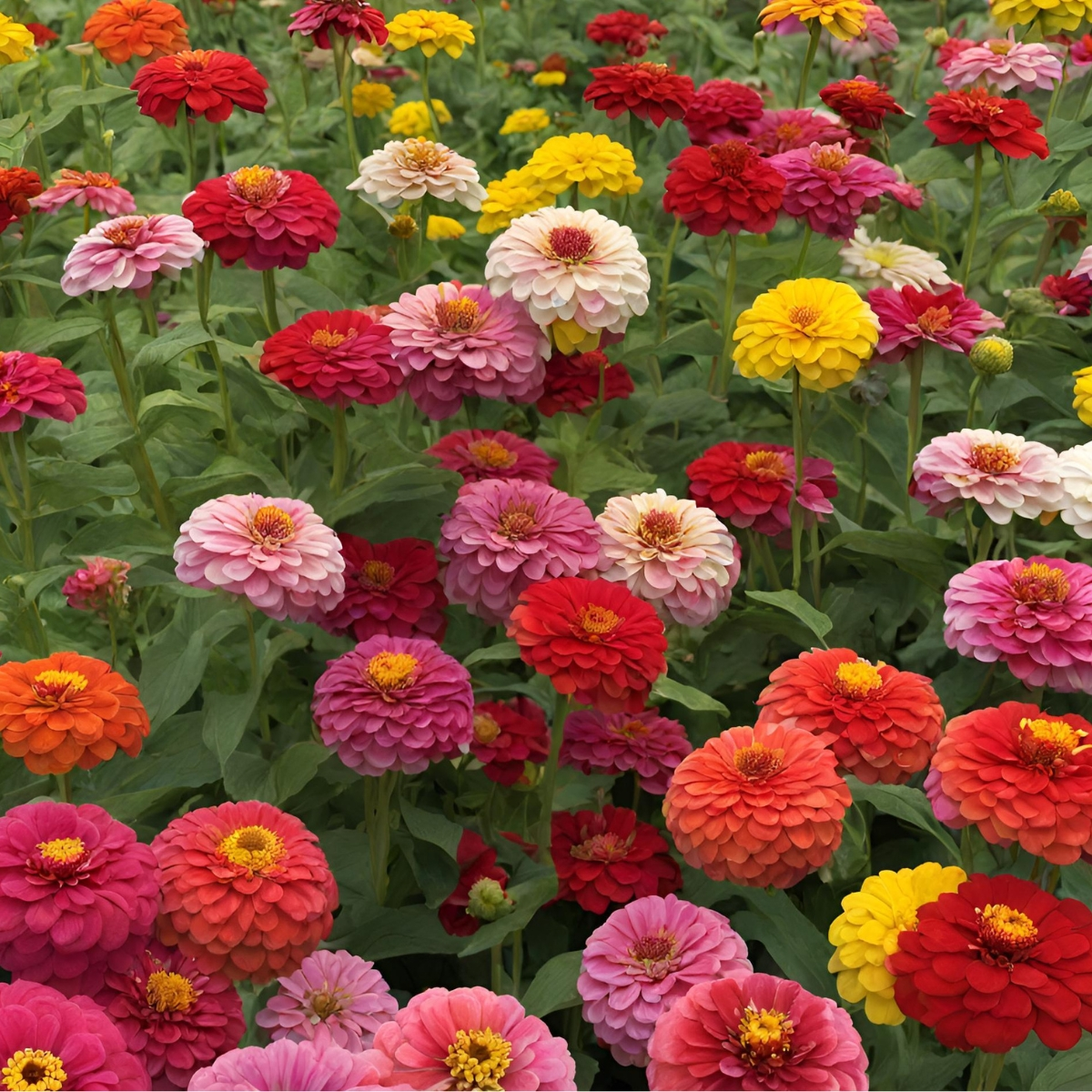 Though zinnias come in a variety of colors, the orange and red varieties are particularly fitting for an autumnal arrangement. These flowers are easy to find in North Carolina during the fall and symbolize remembrance, making them a touching choice for a funeral service.
When arranged alongside other autumnal blooms like Goldenrods or Asters, Zinnias contribute to a vibrant and enduring floral display that captures the essence of remembrance. Their presence can offer a colorful and lasting tribute, making them a meaningful choice for honoring your loved one's memory.
5- Hydrangeas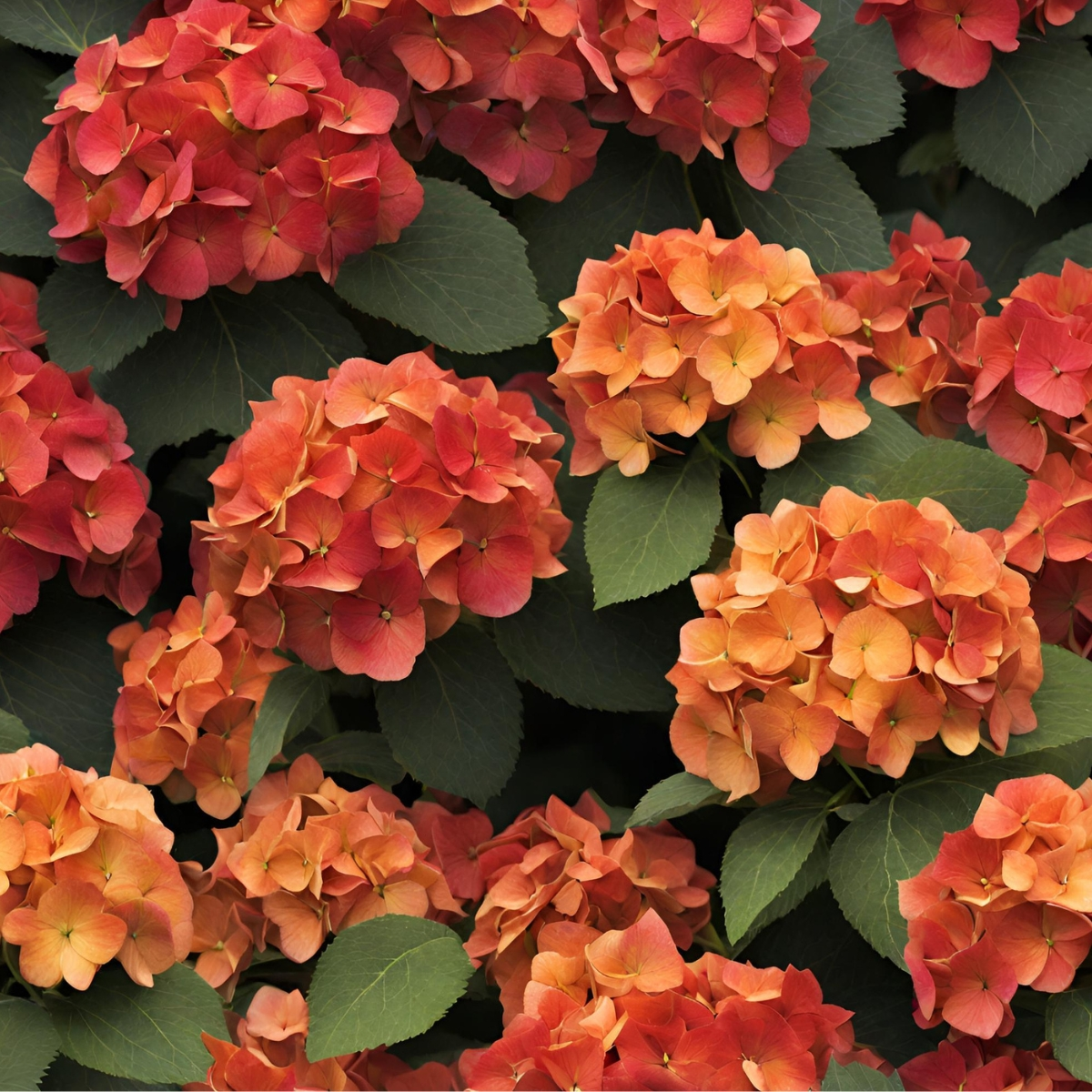 Hydrangeas are a flower deeply associated with the South, and North Carolina is no exception. These lush, globe-like blooms are known for their striking appearance and rich symbolism. While they are most commonly seen in the spring and summer, dried hydrangeas can be a beautiful and meaningful addition to an autumnal arrangement
Hydrangeas come in various colors, including blue, pink, purple, and white. As they dry, their hues can take on muted, earthy tones that blend well with other autumnal colors, making them a versatile choice for a fall-themed flower assortment.
These beautiful flowers symbolize heartfelt emotions, such as gratitude. Their full, rounded shape can represent completeness and the fullness of life, making them a poignant choice for a final tribute.
Hydrangeas pair well with many other flowers commonly used in autumnal casket sprays, such as chrysanthemums and marigolds. Their large blooms can serve as a focal point, around which smaller, more colorful flowers can be arranged.
6- Chrysanthemums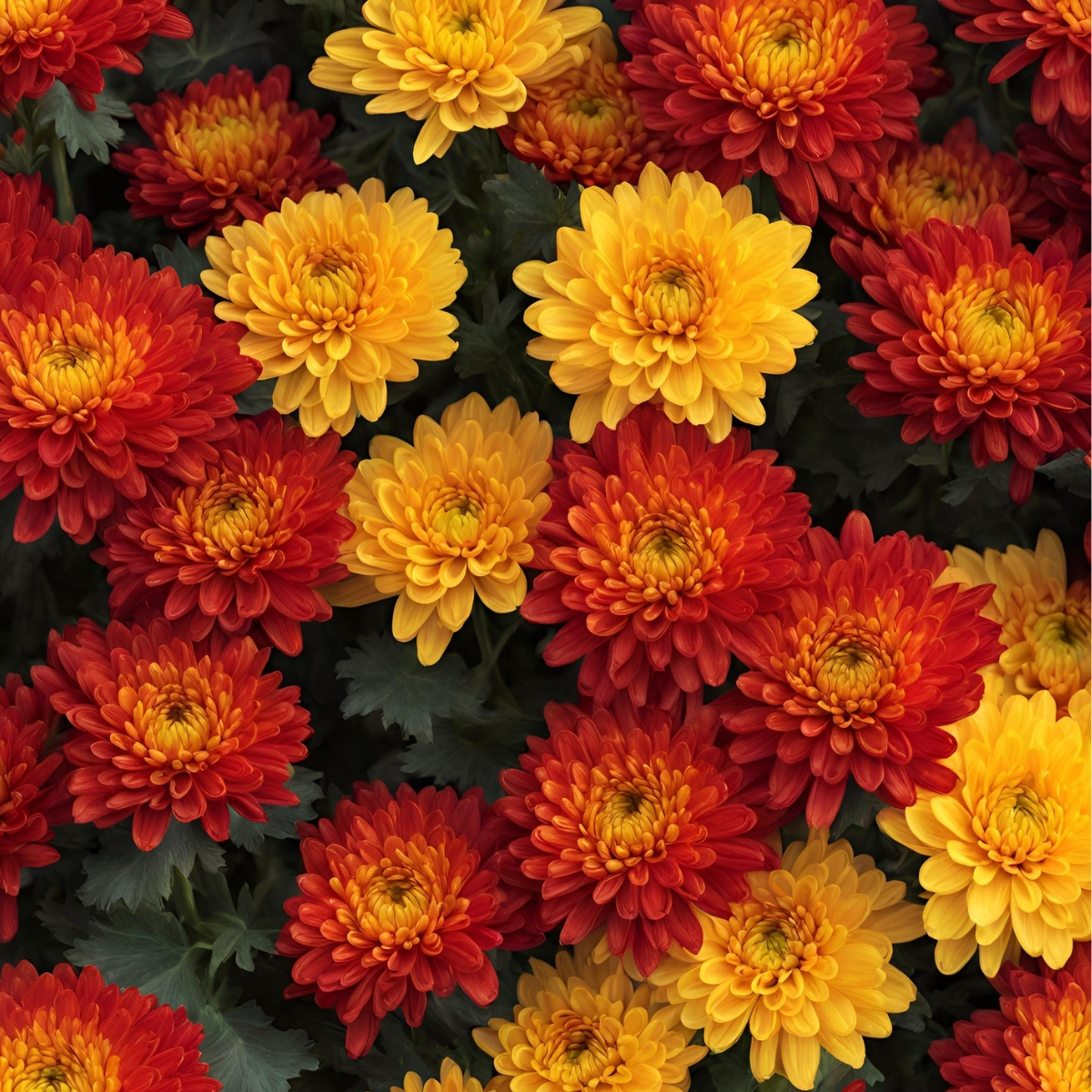 Known commonly as mums, these flowers are a fall season staple. Available in a range of colors from deep reds to bright yellows, chrysanthemums are not only beautiful but also symbolize longevity and joy. Incorporating them adds a touch of classic autumnal beauty.
Chrysanthemums have significant symbolic meanings in different cultures. Generally, they symbolize longevity, joy, and optimism. In the context of a funeral, these meanings can serve as a comforting reminder of the joyful moments and lasting impact of a loved one's life.
Whether you call them "mums" or "chrysanthemums," these flowers are a classic choice, especially in North Carolina, where they are readily available in the fall season. Their rich colors and meaningful symbolism make them a fitting tribute for honoring a loved one.
7- Sunflowers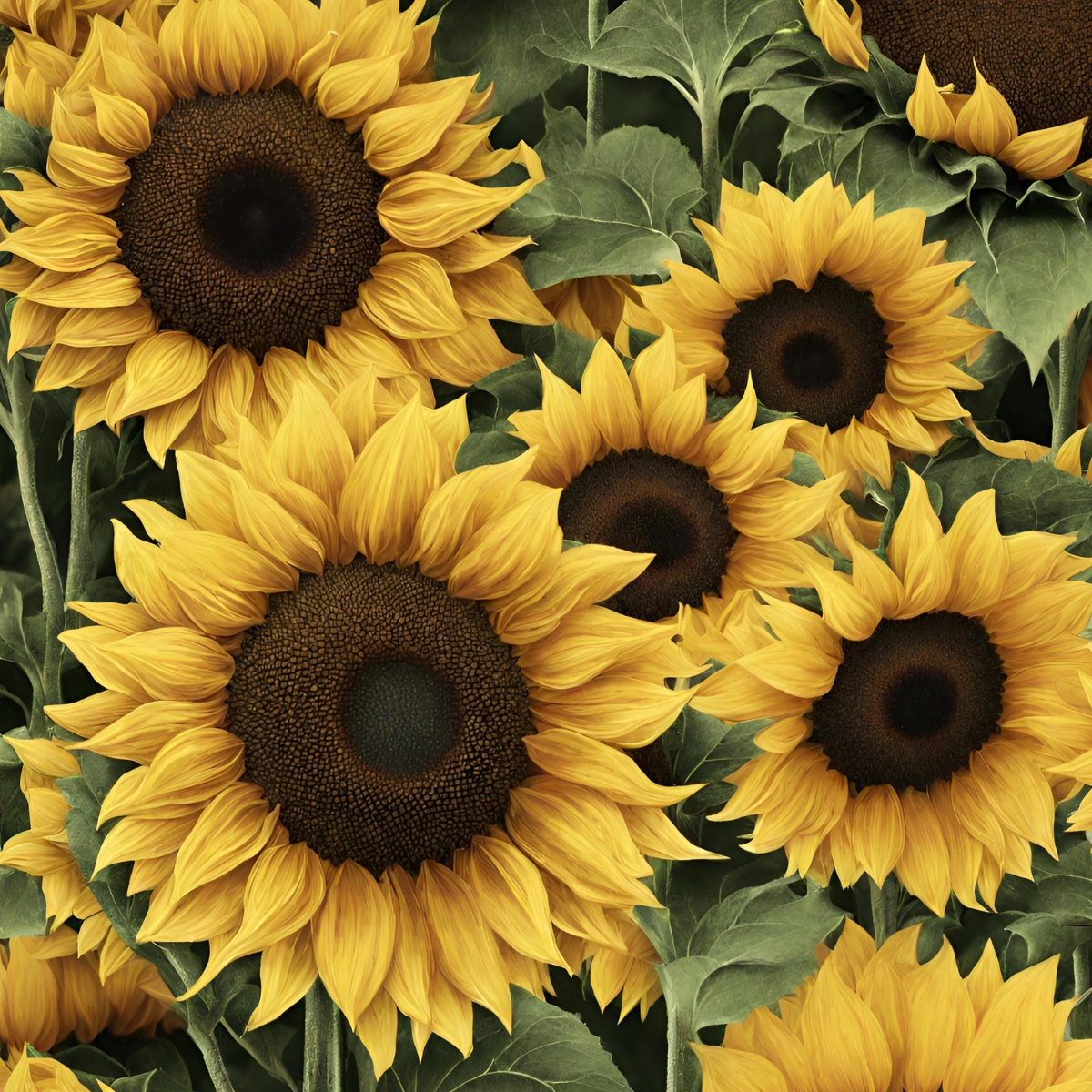 A symbol of adoration and loyalty, sunflowers can make a striking addition to your chosen flowers. Their bright yellow petals and large, eye-catching blooms offer a sense of warmth and happiness, even in moments of sorrow.
Sunflowers are more than just visually stunning; they carry a wealth of meaning that can add depth to your arrangement. Known for turning their faces toward the sun, these flowers are often associated with optimism, seeking light in the darkness, and unwavering faith.
This makes them an especially poignant choice for a funeral service, where the focus is on celebrating life and looking toward the light of cherished memories. Their sturdy stems and vibrant, sunny petals symbolize strength and positivity, qualities that can be comforting to grieving family and friends.
In North Carolina, sunflowers are a beloved bloom, and their inclusion offers a familiar touch of local beauty. Their bold presence can complement other autumnal flowers like chrysanthemums and hydrangeas, creating a balanced and meaningful arrangement.
8- Dahlia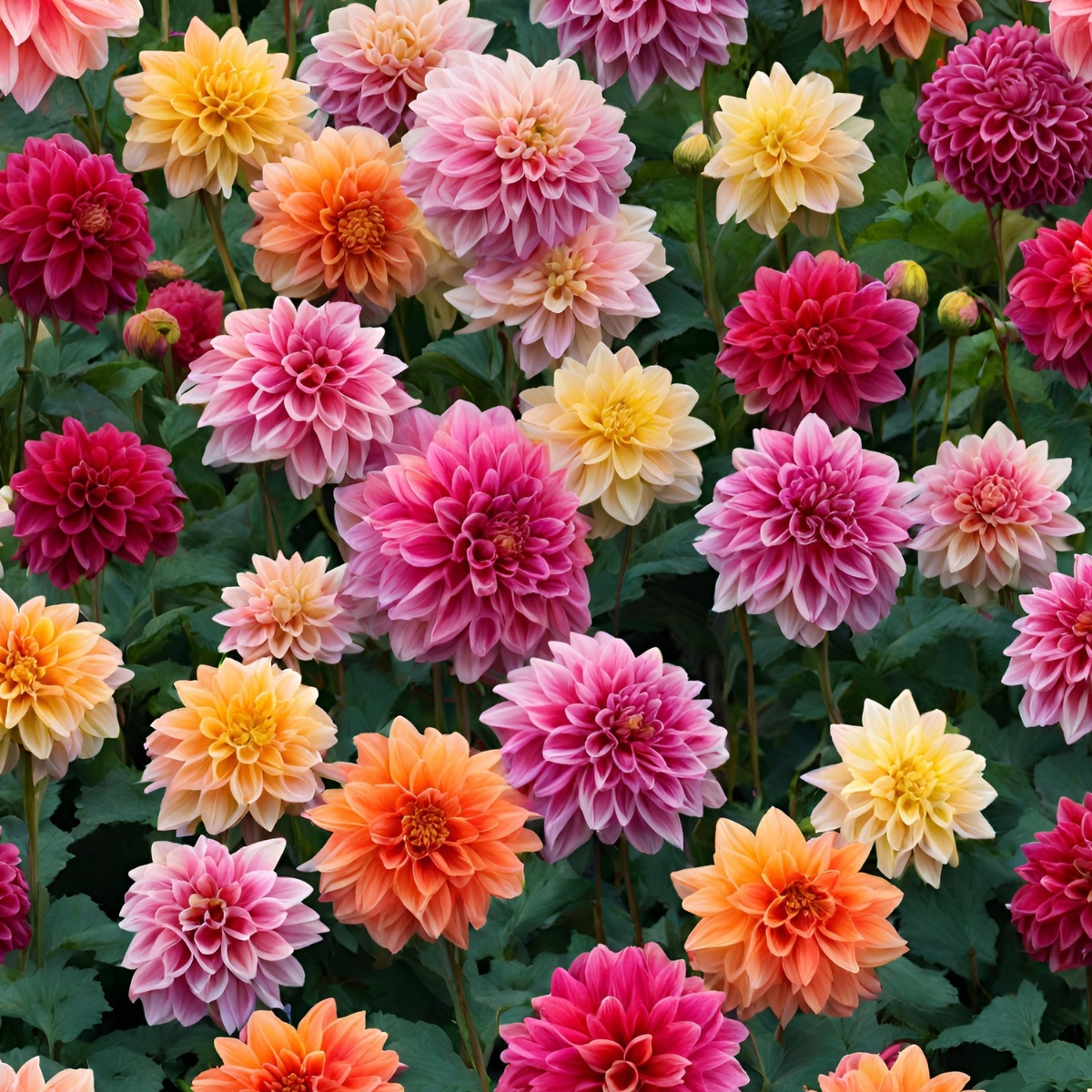 Dahlias are a standout choice due to their extended blooming season, lasting from summer to fall. Their availability in a multitude of colors and shapes allows for a high degree of customization, ensuring that the arrangement reflects the unique personality and life you celebrate.
In addition to their aesthetic versatility, Dahlias carry meaningful symbolism. They are often associated with dignity and grace, qualities that resonate deeply during a time of remembrance.
Incorporating Dahlias can add visual richness and emotional depth, making them a poignant choice for a final tribute.
9- Sedum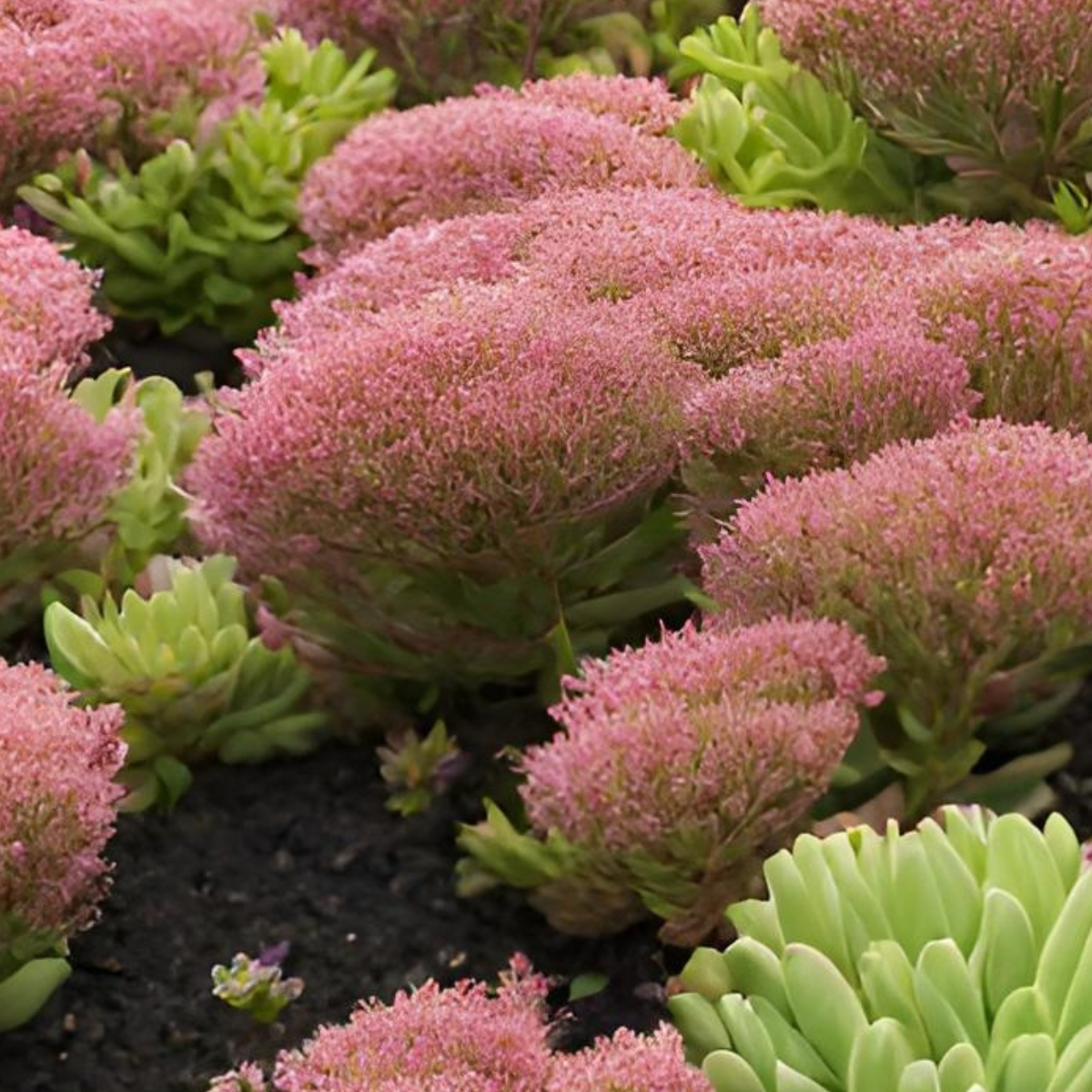 Sedum, commonly called "Autumn Joy," is a perennial plant with clusters of small pink or red flowers. As the fall season progresses, these blooms deepen in color. Their sturdy and low-maintenance nature ensures that they'll remain vibrant.
Beyond their aesthetic appeal, Sedum flowers carry significant symbolism. They are often associated with enduring love, a sentiment that can add emotional depth to a final tribute. Their resilience and meaningful symbolism make Sedum a fitting and heartfelt addition.
10- Joe-Pye Weed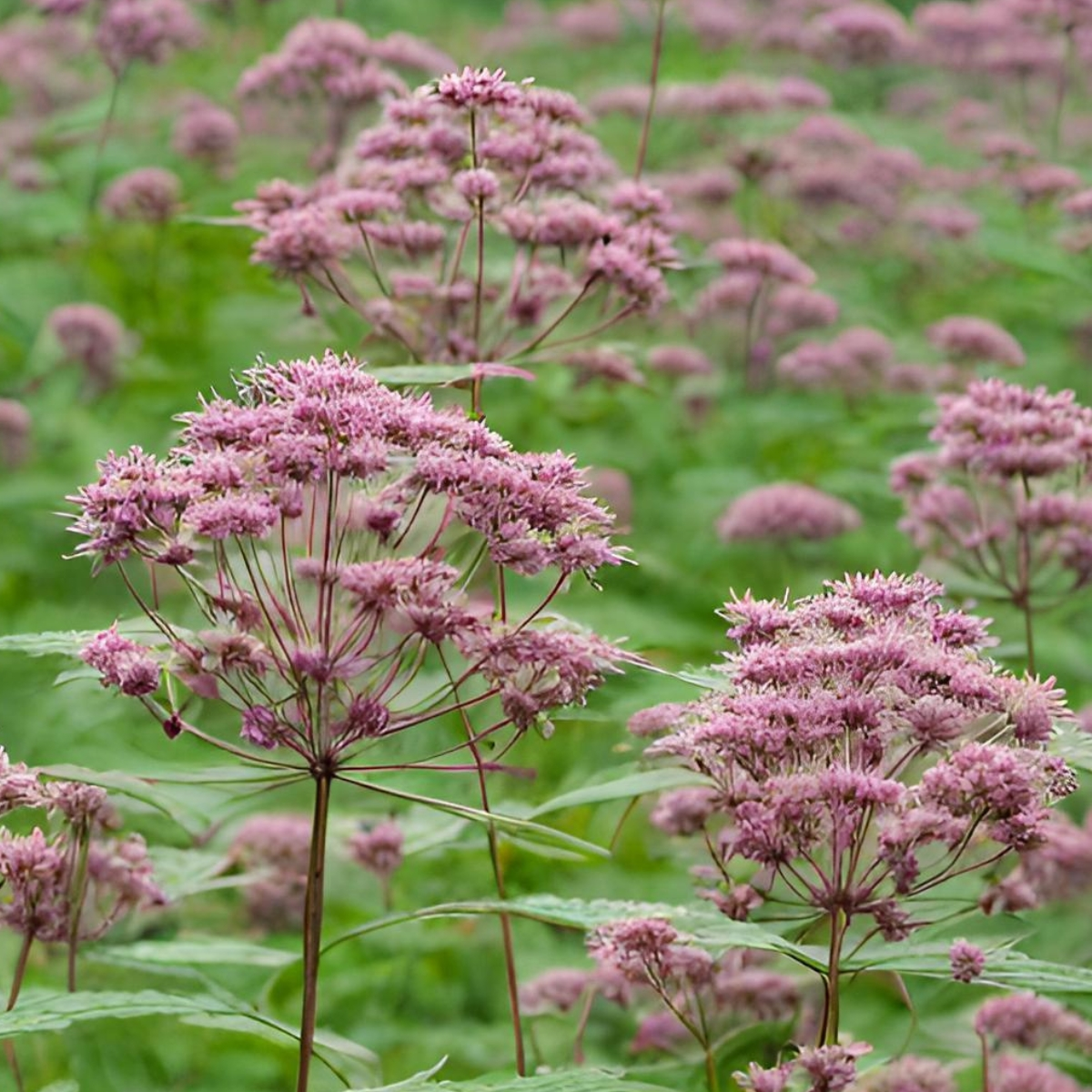 Joe-Pye Weed is a flower native to North Carolina that comes into bloom in late summer and remains vibrant through the fall. Its mauve-pink flowers offer a unique and beautiful hue, making it an eye-catching addition. The flower's local roots add a touch of authenticity and regional significance to the arrangement.
In addition to its visual appeal, Joe-Pye Weed carries meaningful symbolism. It is often associated with respect and admiration, sentiments that are particularly resonant during a time of remembrance and tribute.
Incorporating Joe-Pye Weed not only enhances its aesthetic beauty but also imbues the arrangement with deeper emotional significance.
11- Black-Eyed Susans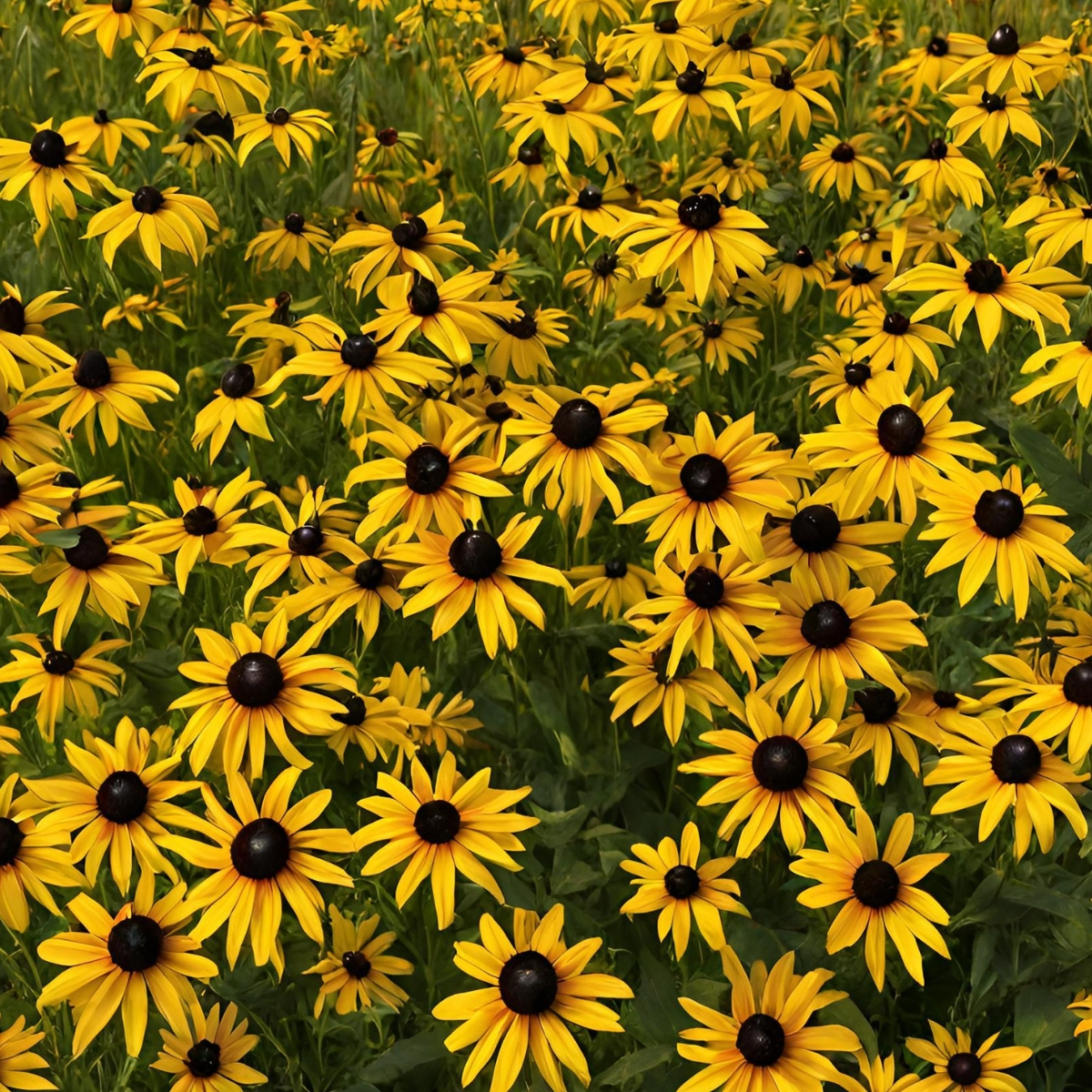 Black-Eyed Susans are a familiar sight in North Carolina, blooming from summer into fall. Their bright yellow petals and contrasting dark centers offer a vibrant touch that can enliven a flower spray. The flower's local prevalence adds a sense of regional authenticity to the arrangement, making it resonate more deeply with North Carolinians.
Beyond their striking appearance, Black-Eyed Susans carry a layer of meaningful symbolism. They are often associated with justice, a sentiment that can add a unique and thought-provoking dimension to a funeral tribute. Their inclusion adds visual brightness and a layer of symbolic depth, making them a multifaceted choice for honoring a loved one.
12- Coneflowers (Echinacea)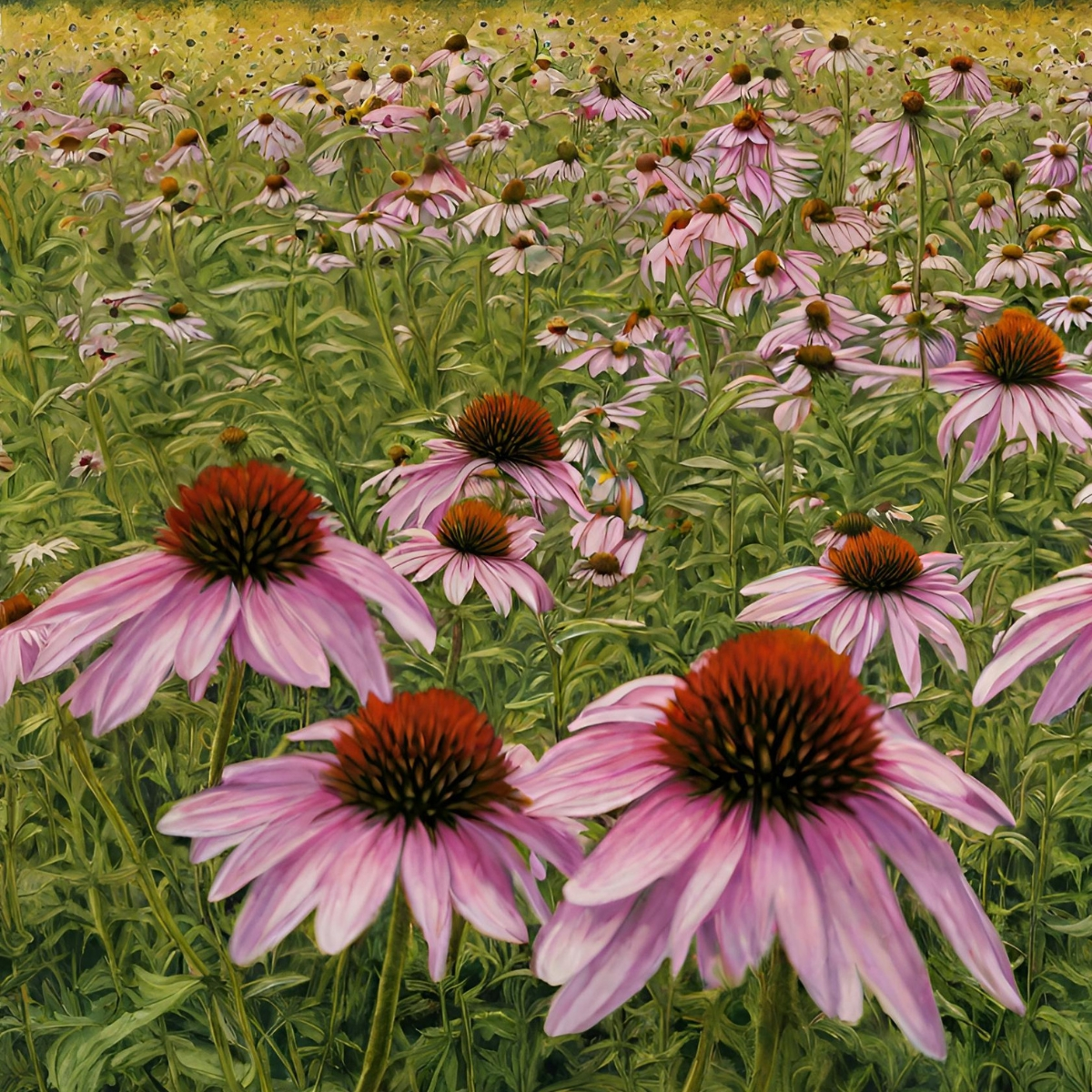 Coneflowers, also known as Echinacea, are another native North Carolina flower that bloom from late spring into the fall. Their daisy-like appearance, complete with a spiky, cone-shaped center, adds a unique texture to any floral arrangement. Available in shades of pink, white, and even orange, these flowers can seamlessly blend with other flower choices, offering visual interest and a touch of local charm.
In addition to their aesthetic qualities, Coneflowers symbolize strength and healing. These attributes can offer a comforting message during a time of loss, serving as a reminder of the resilience and healing power of human connections. Coneflowers provide not only a visually pleasing arrangement but also an emotionally resonant tribute to a loved one.
North Carolina Flowers For Your Remembrance
These North Carolina flowers allow for a rich tapestry of colors, textures, and meanings. Whether you opt for the classic beauty of sunflowers or the understated elegance of Sedum, each flower offers its own unique way to honor and remember your loved one.
These North Carolina flowers create a heartfelt, locally inspired tribute that captures the beauty and sentiment of autumn. Whether you choose to use one of these flowers or a combination of several, the result will be a meaningful arrangement that honors your loved one most beautifully.
Making Floral Choices: A Guide to Personalizing
When it comes to commemorating the life of a loved one, every detail matters. The casket floral arrangement serves as a focal point during the funeral service, symbolizing love, respect, and a host of other emotions that words alone may not fully capture.
As you navigate this sensitive time, understanding your options for personalizing flowers can make the process less overwhelming and more meaningful. From prioritizing fresh flowers to adding custom ribbons and even planting a memorial tree, here's how to collaborate with your local florist to create a tribute that truly honors your loved one.
Florists Prioritize Fresh Flowers
When it comes to ordering a flower spray for a funeral service, working with a local florist who prioritizes fresh flowers is essential. Not only do the freshest flowers last longer, but they also look more vibrant, significantly impacting the funeral service's overall aesthetic.
Many local florists provide the option to get your delivery date on the same day as the service, ensuring that you're receiving flowers personally delivered in time. Only top-quality florists prioritize fresh flowers and ensure your delivery date is not a problem.
Add a Custom Ribbon
Many florists offer a beautiful ribbon as part of a package. For example, you can add a name to a beautiful ribbon with a personalized message to honor your loved one.
Other Customization Options
Many florists offer not only the flowers but also customization options to make your tribute even more special. Quality florists are willing to honor your needs.
Substitution preferences can also be discussed in case a specific flower is unavailable, which could affect requested delivery dates. Your delivery date substitution preference is crucial because you want to ensure the florist uses only the freshest flowers and that you don't lose the artistic quality your local florist can provide.
Plant a Tree in Honor of Your Loved One
Some florists even go beyond traditional arrangements to offer unique tributes, like planting a memorial tree in a forest of need, adding an eco-friendly touch to your remembrance. You can make a difference by planting a memorial tree to honor your loved one.
With options like these, you can be assured of artistic quality and a meaningful, personalized tribute.
Our Experienced Team Can Help
At Renaissance Funeral Home and Crematory, we understand the emotional weight that accompanies funeral planning. To ease this challenging process, our experienced team offers comprehensive support, guiding you through each decision you'll need to make.
While we specialize in memorial and funeral services, we've also partnered with a trusted local florist to provide an extensive selection of flowers right on our website. This allows you to choose the perfect casket spray without the hassle of searching elsewhere.
Beyond floral arrangements, our services extend to every aspect of memorial and funeral planning. You can order flowers or even plant memorial trees in honor of your loved one, all directly through our website. This partnership with a quality florist ensures you receive only the freshest flowers, making your planning experience as seamless as possible.
With our combination of professional expertise and compassionate care, you can be confident that we'll help you create a personalized, high-quality tribute that truly reflects the life and legacy of your loved one.